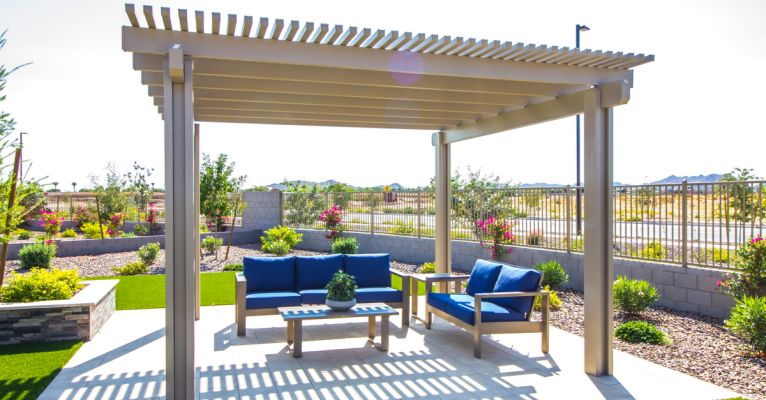 Find, compare, and hire
Get
3 free quotes
From
vetted Pergolas Pros near you
Let's get you a few quotes from
Pergolas Pros in Rivonia
Pergolas Pros in Rivonia
Get 3 free quotes from vetted professionals
What work needs to be done?
Are you a service provider? Click
here
The Kandua Pledge
Background Checked
Look out for the badge at the top of each pergolas pro's profile.
Vetted
Pergolas Pros on Kandua are all qualified. Ensuring the highest standard of work, we double check references of previous work.
Reviewed
Each service provider is reviewed by people in your community. Our pergolas pros hold 4.5 stars on average.
Learn how we vet our pros for quality…
Recently Hired

Adonis Ndlovu
Carpenter, Granite Specialist, Tiler
+2 more
✅  Pergolas
Usually
7.4km
from Rivonia
I used Adonis to install kitchen cabinets at my house. He came on time, did the work, and finished on time. His work is quality, neat, and there were no complaints. He manages his team well, charges reasonable prices, and cleans up afterward. I recommend him to others.
— in Sandton, Johannesburg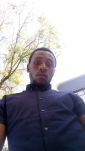 ABSALOM
Carpenter, Plumber, Handyman
+7 more
✅  Pergolas
Usually
12.7km
from Rivonia
Absolom and his team were quick, hard working, friendly. Made the process really easy for me. Moved all the stuff from inside the house to inside the new place.
— in Buccleuch, Sandton

Proverb
Carpenter, Painter, Cabinet Maker
+7 more
✅  Pergolas
Usually
8.3km
from Rivonia
Proverb is an exceptional carpenter, he takes pride in his work and he listens attentively to instructions, l have used his services on two occasions, he did fix and supply of cupboards at my house, l own a Catering company and he made cutlery boxes, and installation of a TV wall cabinet, l was impressed by the outcome, his work speaks for him. I got him through word of mouth and l can confidently recommend his carpentry services because he is competent.
— in Lanseria, Johannesburg

Sbusiso Mphake
✅  Pergolas
Usually
4.1km
from Rivonia
I have worked with Sbusiso before and he has done some tiling jobs for me. I'm very much happy with his work he does it exceptionally well accurately with no complaints from clients . I do find him dependable and proficient he is very neat, clean, and hardworking I'm pleased with the quality of his work I will consider him again on another project.
— in Johannesburg, Johannesburg

Fanyan
Carpenter, Handyman, Waterproofer
+7 more
✅  Pergolas
Usually
3.2km
from Rivonia
I have known him for many years and he has been doing a wonderful job. He has an incredible character, very professional and respectful. In terms of job quality, we have never had any problem with his work. He is very focused and I have never had a reason to doubt his capabilities.
— in Sandton, Johannesburg

Emerson
Carpenter, Handyman, Builder
+2 more
✅  Pergolas
Usually
17.0km
from Rivonia
Emmerson is a fantastic carpenter. He is friendly and efficient and willing and able to learn and take advise.
— in Bryanston, Sandton
Clement
Carpenter, Renovator, Builder
+7 more
✅  Pergolas
Usually
14.4km
from Rivonia
I have used his services a couple of times, and he has never disappointed me. Clement has done a lot of carpentry work for both my old and new house. He installed some kitchen cupboards, changed the bathroom cupboards, and fixing doors. Clement and his partner are very good at what they do, and I have no reason to complain. Their work is up to standard, and I can confidently recommend them.
— in Midrand, Johannesburg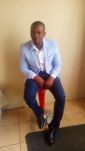 shep
Carpenter, Renovator, Kitchen Specialist
+7 more
✅  Pergolas
Usually
5.5km
from Rivonia
I am happy and i will continue to use his services. He is organised, communicates well with clients and is also principled. Shepherd keeps me up to date all the time. I will call him for another project very soon.
— in Midrand, Johannesburg

Descent Ndlovu
Carpenter, Tar Surfacing Specialist, Bricklayer
+7 more
✅  Pergolas
Usually
8.6km
from Rivonia
I engaged Descent to paint the interior of my house, the roof, ceiling, and he installs Rhinolites. He executed the job very well within the agreed time. The quality of his work is excellent, and he delivers what he promises. He is professional, reliable, and punctual. His response to everything is just great, and l can highly recommend him to anyone.
— in Johannesburg, Johannesburg

SBUDA
Carpenter, Cabinet Maker, Handyman
+7 more
✅  Pergolas
Usually
9.1km
from Rivonia
I am a contractor, and I have used Sbusiso to install cabinets for my clients. He is skilled, he took correct measurements, uses quality materials, and delivers according to specifications. His work is neat, he charges reasonable prices, and there were no comebacks. He cleans up after himself, and I recommend him to others.
— in Sandton, Johannesburg
see more profiles...
Narrow your search
What are the benefits of pergolas?
Pergolas extend your living space: you may have a lovely patio, but you can't use it as much as you would like because the summer sun beats down on you and makes it uncomfortable. Pergolas cast just enough shade to make your patio enjoyable on those hot, sunny days.
Great design feature: pergolas come in a variety of designs, and can also be custom-made if you have something specific in mind. It can really add to the curb appeal of your home.
Increase home value: South Africans love entertaining, especially outdoors around a braai. By installing a pergola your home will be more appealing to a buyer, and therefor a pergola is a great investment.
What can you add to a pergola?
There are so many accessories to accompany your pergola, it really can define your outdoor living space.
One of the most popular ways to use a pergola involves hanging potted plants from the lattice roof. Hanging plants invites a bright, lively, and colourful feel to your outdoor living area.
Another great accessory is lighting. Whether you opt for built-in lighting or you choose to accessorise with string lighting, you appreciate the ambiance and practicality.