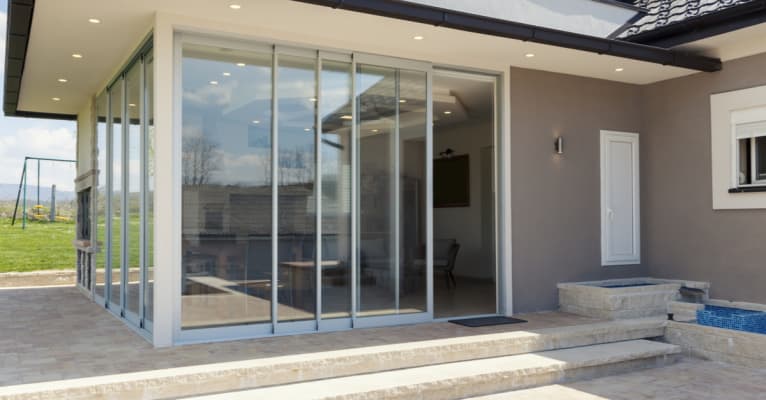 Find, compare, and hire
Get
3 free quotes
From
vetted Aluminium Sliding Doors Pros near you
With

excellent reviews - 4.9 ★ average



Let's get you a few quotes from
Aluminium Sliding Doors Pros in Roodepoort
Aluminium Sliding Doors Pros in Roodepoort
Get 3 free quotes from vetted professionals rated an average of 4.8★
What kind of aluminium door service do you need?
Are you a service provider? Click
here
The Kandua Pledge
Background Checked
Look out for the badge at the top of each aluminium sliding doors pro's profile.
Vetted
Aluminium Sliding Doors Pros on Kandua are all qualified. Ensuring the highest standard of work, we double check references of previous work.
Reviewed
Each service provider is reviewed by people in your community. Our aluminium sliding doors pros hold 4.5 stars on average.
Learn how we vet our pros for quality…
Get free quotes in 60 seconds
What kind of aluminium door service do you need?
Are you a service provider? Click
here
Narrow your search
What are the advantages of aluminium sliding doors?
Aluminium sliding doors are a great option as they are very durable.
Aluminium sliding doors can withstand harsh weather conditions so they are ideal for outdoor areas.
Aluminium sliding doors are easily customisable and can be installed anywhere in the home.
Once installed, aluminium sliding doors are virtually maintenance free.
Installing aluminium sliding doors can be cheaper than other framing options.
Hiring a professional
Aluminium sliding doors is an investment, so it is important to use a professional installer specialising in aluminium doors and windows. Check reviews, look at pictures of past work, and invite the professional to view the site you want the installation to take place at.
Other aluminium sliding doors requests on Kandua
<
The sliding door is a standard door , i would presume. Opens on the one side and other side is just glass. The sliding part glass has a crack in and its rolling very hard, as its not level. its hard to open and close. So i am not sure if only the one side needs replacing or the full door . Please quote me on both options. thank you
in Roodepoort, Johannesburg
Please give me a quote based on the below: 1 x obscure bathroom window 600mm x 600mm 1 x window length 600mm x 600mm 1 x lounge window 1500mm height x 2100mm length 1 x window 1200mm x 1200mm Glass with no white frame slightly tinted 1 x 80mm height x 1250mm length
in Roodepoort, Johannesburg
2.900m x 1.800m fix panel window 1.800m x 900mm Sliding Window 8.400m Stacking door 7.200m Staking door 6.200m Stacking door
in Roodepoort, Johannesburg
Sliding door panel fell onto floor - wheel is broken. Thinking of getting a new sliding door depending on price
in Weltevredenpark, Roodepoort
I need a quote on a double hinge door. 1800x2100. Aluminium with one glass panel
in Randpark Ridge, Randburg
Replace broken windows 1180 x 950 x 1 4mm 555 x 925 x 2 4mm 840 x 410 x 1 4mm Supply and fit
in Roodepoort, Johannesburg
I am looking for quotes on fit an supply of aluminium windows... NB strictly call in the evening I am not allowed calls at work.
in Roodepoort, Johannesburg
Wooden door frame is fine, window needs to be replaced and affixed to the larger frame. The wind took out the whole window and broke the hinges. I need a quick fix.
in Roodepoort, Johannesburg
We live in a large suburban property. We would like to replace all windows and a sliding door.
in Roodepoort, Johannesburg
I need a sliding door and bedroom window. The person should be able to build as well
in Roodepoort, Johannesburg
The sliding door is a standard door , i would presume. Opens on the one side and other side is just glass. The sliding part glass has a crack in and its rolling very hard, as its not level. its hard to open and close. So i am not sure if only the one side needs replacing or the full door . Please quote me on both options. thank you
in Roodepoort, Johannesburg
Please give me a quote based on the below: 1 x obscure bathroom window 600mm x 600mm 1 x window length 600mm x 600mm 1 x lounge window 1500mm height x 2100mm length 1 x window 1200mm x 1200mm Glass with no white frame slightly tinted 1 x 80mm height x 1250mm length
in Roodepoort, Johannesburg
2.900m x 1.800m fix panel window 1.800m x 900mm Sliding Window 8.400m Stacking door 7.200m Staking door 6.200m Stacking door
in Roodepoort, Johannesburg
Sliding door panel fell onto floor - wheel is broken. Thinking of getting a new sliding door depending on price
in Weltevredenpark, Roodepoort
I need a quote on a double hinge door. 1800x2100. Aluminium with one glass panel
in Randpark Ridge, Randburg
Replace broken windows 1180 x 950 x 1 4mm 555 x 925 x 2 4mm 840 x 410 x 1 4mm Supply and fit
in Roodepoort, Johannesburg
>