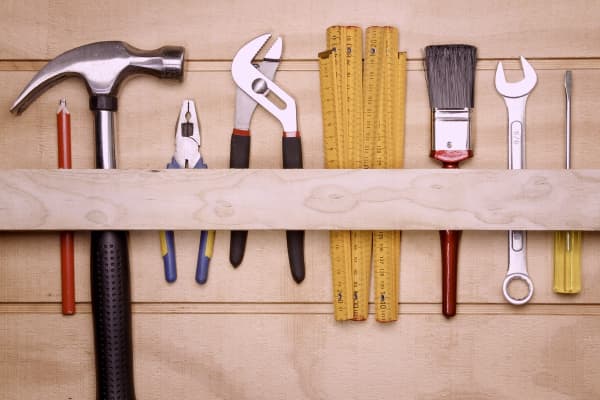 Find, compare, and hire
Get
3 free quotes
From
vetted Carpenters near you
With

excellent reviews - 4.8 ★ average



Let's get you a few quotes from
Carpenters in Umhlanga
Carpenters in Umhlanga
Get 3 free quotes from vetted professionals rated an average of 4.8★
What type of work do you need done
Are you a service provider? Click
here
The Kandua Pledge
Background Checked
Look out for the badge at the top of each carpenter's profile.
Vetted
Carpenters on Kandua are all qualified. Ensuring the highest standard of work, we double check references of previous work.
Reviewed
Each service provider is reviewed by people in your community. Our carpenters hold 4.5 stars on average.
Learn how we vet our pros for quality…
Get free quotes in 60 seconds
What type of work do you need done
Are you a service provider? Click
here
Narrow your search
Enhance Your Home with Expert Carpentry Services in Umhlanga
Carpentry services are a wonderful way to improve your house if you're attempting to do so. Carpenters may make your house a warm and welcoming place by building unique furniture and repairing windows and doors. We will go over the advantages of hiring an experienced Carpenter in Umhlanga as well as the many kinds of carpentry work that can be provided.
Why Hire a Professional Carpenter in Umhlanga?
Professional carpenters have the knowledge and abilities necessary to produce high-quality work. To guarantee that your project is finished to the highest standards, they can give precise measurements, cuts, and finishes thanks to their knowledge and expertise.
Carpenters work fast and effectively, which helps you save time and hassle. They have the skills and knowledge necessary to do the job quickly and competently.
Cost-Effective: In the long run, hiring a skilled carpenter will save you money. They'll work using premium materials and have the know-how to guarantee that your project is finished right the first time, saving you money on any repairs or replacements in the future.
Types of Carpentry Work Commonly Available in Umhlanga
Furniture made to order: Carpenters can make furniture to order to meet your unique needs and aesthetic choices. This includes everything from bookcases and wardrobes to tables and seats.
Carpenters are able to fix and replace doors and windows, ensuring that they work properly and offer the best security and insulation.
Decking and Pergolas: Carpenters can design and build decking and pergolas, which increase the value of your home and make a wonderful area to host parties.
How to Choose the Right Carpenter in Umhlanga
Be Clear About Your Needs: Communicate clearly and be specific about your requirements. Once assessed, Kandua will provide you with a list of up to 5 reputable carpenters in Umhlanga giving you the opportunity to compare quotes.
The more information the better, for a quality, all-inclusive quote and helpful recommendations from carpentry services experts.
Check Reviews and Portfolios: Before selecting a contractor, check their profiles on Kandua for reviews from previous clients and pictures of their work. Look for someone who has experience in carpentry similar to your needs in Umhlanga.
Read the Quote Carefully: Make sure that each quote includes all the services you need at an agreed-upon price. If something is unclear or not included, ask for clarification before signing anything.
Consider More Than Just Price: Don't make price your only consideration when choosing a contractor. Look for someone who has a good track record of delivering quality workmanship and customer service.
Hiring a professional carpenter in Umhlanga is an excellent way to improve both the look and function of your property. A carpenter can help you realise your ideas whether you need custom furniture, window and door repairs, or outdoor decking and pergolas. Your project will be finished to the highest standards thanks to their abilities, knowledge, and equipment. Why then wait? Start upgrading your home by contacting a carpenter right away.
Find carpenter in the eThekwini area:
Other carpenter requests on Kandua
<
I'd like to have the following done: 1. Wooden wall and ceiling cladding/panelling done in my bedroom with lighting and to be be able to have hanging pendant lighting on either side of my bed. 2. Either wooden ceiling cladding/panels or a bulkhead for my sons room so that he can have LED lights installed.
in Umhlanga, Durban
Installation of built in TV Stand, TV and sound system in a neat and professional manner. Some Repair works to the patio outside table.
in Umhlanga, Durban
Solid External Wooden door swelled in rain. Needs bottom edge shaving and rehanging.
in Umhlanga, Durban
>