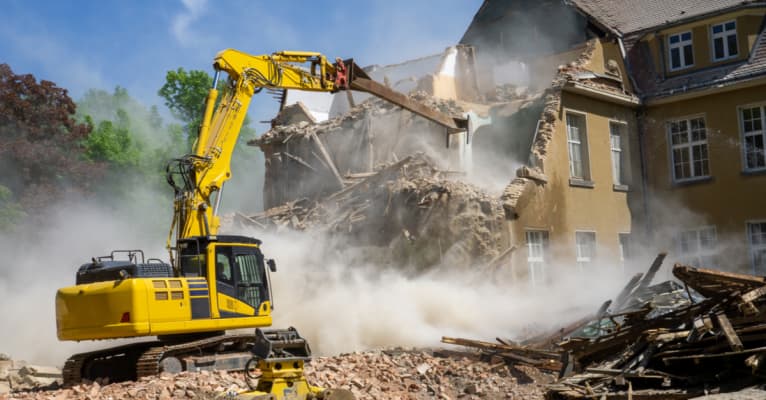 Find, compare, and hire
Get
3 free quotes
From
vetted Demolishers Pros near you
With

excellent reviews - 4.7 ★ average



Let's get you a few quotes from
Demolishers Pros in Umhlanga
Demolishers Pros in Umhlanga
Get 3 free quotes from vetted professionals rated an average of 4.7★
What kind of demolition service do you need?
Are you a service provider? Click
here
The Kandua Pledge
Background Checked
Look out for the badge at the top of each demolishers pro's profile.
Vetted
Demolishers Pros on Kandua are all qualified. Ensuring the highest standard of work, we double check references of previous work.
Reviewed
Each service provider is reviewed by people in your community. Our demolishers pros hold 4.5 stars on average.
Learn how we vet our pros for quality…
Get free quotes in 60 seconds
What kind of demolition service do you need?
Are you a service provider? Click
here
What kind of work do demolishers do?
Demolishers are usually involved when a building needs to be brought down, whether it is because it has become unsafe (e.g. after a fire or significant neglect) or because the site needs to be cleared for a new construction project.
When you think of a demolisher, you may think of a large project involving heavy earth-moving equipment. This is certainly not the only kind of work that demolishers do - many will also undertake small scale projects such as demolishing walls or rooms as part of a home renovation.
Demolishers also clear construction sites of rubble, debris and bushes.
Demolition companies may reclaim construction materials for recycling or resale from demolition sites.
Some demolishers offer swimming pool demolition services.
If there are hazardous materials on a site, specialist demolition companies can be tasked to clear the materials and make the site safe.
What your demolisher needs to know about your job
What is the access to the site like? In some cases, demolishers need to bring in heavy equipment. This is especially important if the site is part of a complex.
What needs to be demolished? How tall and big is the structure and what is it made of?
Are there any hazardous or potentially hazardous materials on the site?
Are you expecting to keep or reclaim any material?
Find demolishers in the eThekwini area:
Other demolishers requests on Kandua
<
Bricked boma area in garden poorly built and batteling with rising damp... It's got to go
in Farrarmere, Benoni
I was rebuilding the out side rooms, so i have the rubble out side my yard that need to be removed i try to remove it but i just so that it will take me months to finish.
in Kwa-Thema, Ekurhuleni
Rubble is in back garden - would need to wheel barrow it to get into the truck / bakkie
in Alberton
>