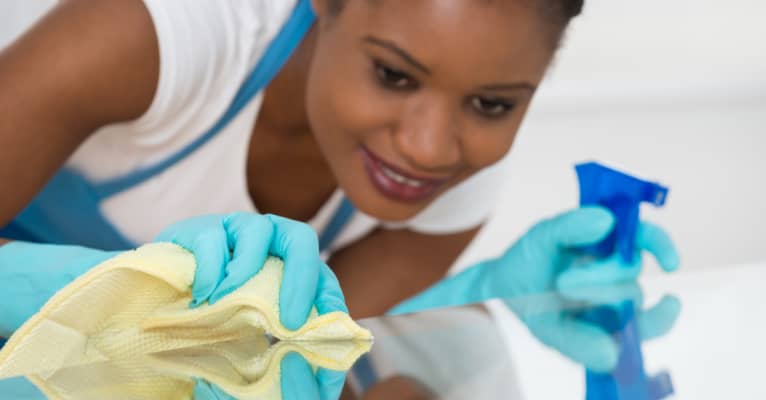 Find, compare, and hire
Get
3 free quotes
From
vetted Domestic Workers Pros near you
With

excellent reviews - 4.7 ★ average



Let's get you a few quotes from
Domestic Workers Pros in Phoenix
Domestic Workers Pros in Phoenix
Get 3 free quotes from vetted professionals rated an average of 4.7★
What kind of domestic services do you need?
Are you a service provider? Click
here
The Kandua Pledge
Background Checked
Look out for the badge at the top of each domestic workers pro's profile.
Vetted
Domestic Workers Pros on Kandua are all qualified. Ensuring the highest standard of work, we double check references of previous work.
Reviewed
Each service provider is reviewed by people in your community. Our domestic workers pros hold 4.5 stars on average.
Learn how we vet our pros for quality…
Get free quotes in 60 seconds
What kind of domestic services do you need?
Are you a service provider? Click
here
Narrow your search
Benefits of hiring a cleaning service
Whether you're looking for residential, commercial, permanent or once-off cleaning, you can rely on our reliable cleaning service professionals to provide skilled and professional service.
Using a service instead of a domestic worker means that someone else is handling all the employee admin, such as UIF, leave, training levies and government taxes. You avoid labour risks and can hire with peace of mind.
A cleaning service gets the work done faster than an individual domestic worker, and they also have the check lists in place to ensure all necessary tasks are completed timeously.
What to look for when hiring domestic cleaning services
Experience - Hiring a domestic cleaning company that has highly trained and experienced workers is essential.
Reliability - Make sure the house cleaners you are considering are reliable and able to work around your busy schedule.
Reputation - Read customer reviews and testimonials of potential home cleaning services to make sure their standard of work is satisfactory.
Cost - Don't hire a house cleaning company based on price alone. Sometimes the cheapest cleaner quote can end up costing you more money in the long run.
Find domestic workers in the eThekwini area:
Other domestic workers requests on Kandua
<
We need assistance unpacking ironing and packing of a few suitcases full of clothing
in Umhlanga Ridge, Umhlanga
Less than 70m 2 rooms 2 showers 1 kitchen 1 lounge 20 wooden stairs 1 small veranda n railing Glass sliding door Long glass window 3m high
in Umhlanga, Durban
My client's apartment is a 290m2 with 3 bedrooms 2.5 bathrooms. The apartment is empty. It is carpeted throughout. It has stack-back frameless glass doors Hope this helps
in Umhlanga, Durban
They need to be able to cook well, clean thoroughly and do laundry impeccably
in La Lucia, Umhlanga
Specifically need someone close, doing windows and laundry once a month and regular weekly cleaning around the house. Nothing too hectic
in Alra Park, Nigel
need someone to help daughter with school projects, taking her to doctors in case of emergencies, asssist to prepare her for school in the mornings and attend to her needs
in Brackenhurst, Alberton
I am looking for a general worker, 3 to 4 times per week, Wash Cars and general help and general cleaning.
in Brixton, Johannesburg
Double storey home. With 2 lounge areas and a garage. 4 bedrooms 3 bathrooms
in Phoenix, Durban
We are moving into the house and want the cupboards inside and outside and floors to be cleaned.
in Sunningdale, Umhlanga
I have a queen sized bed , bought it more then 7 years ago , never been cleaned.
in Inanda, Durban
We need assistance unpacking ironing and packing of a few suitcases full of clothing
in Umhlanga Ridge, Umhlanga
Less than 70m 2 rooms 2 showers 1 kitchen 1 lounge 20 wooden stairs 1 small veranda n railing Glass sliding door Long glass window 3m high
in Umhlanga, Durban
My client's apartment is a 290m2 with 3 bedrooms 2.5 bathrooms. The apartment is empty. It is carpeted throughout. It has stack-back frameless glass doors Hope this helps
in Umhlanga, Durban
They need to be able to cook well, clean thoroughly and do laundry impeccably
in La Lucia, Umhlanga
Specifically need someone close, doing windows and laundry once a month and regular weekly cleaning around the house. Nothing too hectic
in Alra Park, Nigel
need someone to help daughter with school projects, taking her to doctors in case of emergencies, asssist to prepare her for school in the mornings and attend to her needs
in Brackenhurst, Alberton
>