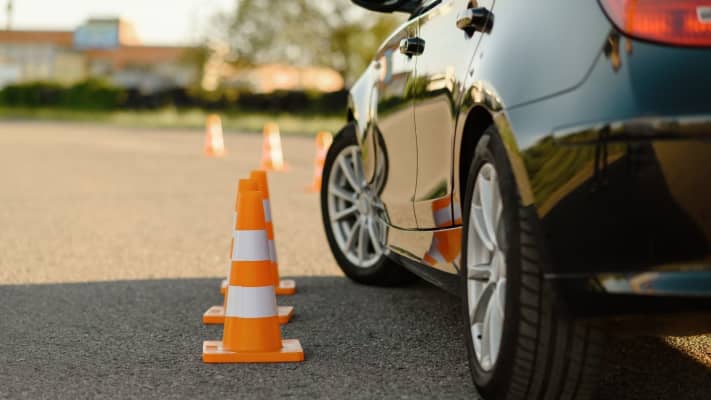 Find, compare, and hire
Get
3 free quotes
From
vetted Driving Schools Pros near you
With

excellent reviews - 4.9 ★ average



Let's get you a few quotes from
Driving Schools Pros in Johannesburg
Driving Schools Pros in Johannesburg
Get 3 free quotes from vetted professionals rated an average of 4.9★
Which suburb are you based in?
Are you a service provider? Click
here
The Kandua Pledge
Background Checked
Look out for the badge at the top of each driving schools pro's profile.
Vetted
Driving Schools Pros on Kandua are all qualified. Ensuring the highest standard of work, we double check references of previous work.
Reviewed
Each service provider is reviewed by people in your community. Our driving schools pros hold 4.5 stars on average.
Learn how we vet our pros for quality…
Narrow your search
Driving Schools in Johannesburg: Mastering the Road with Professional Guidance
Finding a suitable driving school is essential for developing the skills and confidence on the road that are required for learning to drive, which is a significant life milestone. There are reputable driving schools in Johannesburg that offer experienced instruction and thorough training to prospective drivers. Let's discuss the advantages of enrolling in driving schools in Johannesburg and highlight the significant expertise and experience that qualified instructors offer.
The Road to Success: Why Driving Schools Matter:
Driving schools are essential in developing educated and capable drivers. They offer a structured and organized approach to instruction, ensuring that students get a strong foundation in both theoretical and practical skills. Driving schools establish a secure and regulated atmosphere where students can learn about traffic laws, road signs, and defensive driving practices. With their assistance, new drivers can gain confidence, form safe driving practices, and master the complexity of the road.
Comprehensive Training: Building a Strong Foundation:
Professional driving schools in Johannesburg provide thorough training programs that address a variety of driving-related topics:
Lessons in Theory: Students receive classroom instruction to become familiar with traffic laws, road signs, and the fundamentals of safe driving. Practical implementation is based on this theoretical knowledge.
Practical Driving Lessons: Through hands-on instruction, instructors teach students the fundamental abilities required to drive safely. Under the supervision of professionals, trainees receive useful experience with anything from simple moves to difficult driving situations.
Driving schools have a strong emphasis on defensive driving practices, which teaches students how to recognize and react to potential road hazards. These abilities are crucial for encouraging traffic safety and reducing accidents.
The Advantages of Hiring a Professional Driving Instructor:
Choosing a qualified driving instructor has the following benefits:
Professional driving instructors have in-depth knowledge of traffic laws, ordinances, and safe driving practices. They may offer precise and current information, ensuring that students receive the most pertinent and beneficial teaching.
Organised Learning: Driving schools provide a planned program that progresses logically, enabling students to develop their skills gradually. This method guarantees that students gain a thorough comprehension of driving concepts.
Safety Priority: For qualified driving instructors, safety comes first. They promote defensive driving tactics, inculcate safe driving practices, and create a safe setting for students to practice in front of an adult.
Building Confidence: Learning to drive can be scary, but qualified teachers have the expertise and understanding to assist students in overcoming this.
Individuals who want to learn how to drive safely and responsibly can benefit greatly from the services offered by driving schools in Johannesburg. These driving schools assist students in gaining the skills and information required to drive safely by providing thorough training, professional direction, and a focus on safety
Conclusion
It is better to rely on the knowledge of qualified driving instructors who can offer structured sessions and individualized instruction when learning to drive. Investing in your future as a capable and self-assured driver by enrolling in a reputable driving school in Johannesburg.
Other driving schools requests on Kandua
<
I just need one lesson and I need to heir the car for my test next week
in Braamfontein, Johannesburg
I would like to be picked up at home in Westdene and drive to work in Dunkeld, and then be picked up at work, and drive home. going to work is from 730-8, and going home is from 17h00
in Westdene, Johannesburg
Hi there. I have a test booking already made for end June in Ottery Hillstar. I would also like to utilise my own car if possible, it's a Chevy Spark.
in Athlone, Cape Town
>