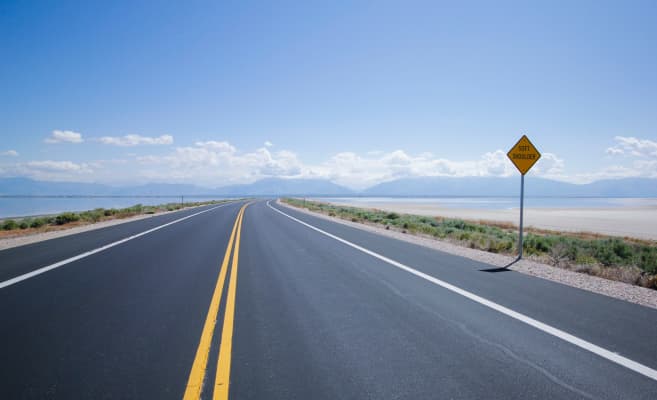 Find, compare, and hire
Get
3 free quotes
From
vetted Driving Schools Pros near you
With

excellent reviews - 4.9 ★ average



Let's get you a few quotes from
Driving Schools Pros in Vanderbijlpark
Driving Schools Pros in Vanderbijlpark
Get 3 free quotes from vetted professionals rated an average of 4.9★
What experience do you have?
Are you a service provider? Click
here
The Kandua Pledge
Background Checked
Look out for the badge at the top of each driving schools pro's profile.
Vetted
Driving Schools Pros on Kandua are all qualified. Ensuring the highest standard of work, we double check references of previous work.
Reviewed
Each service provider is reviewed by people in your community. Our driving schools pros hold 4.5 stars on average.
Learn how we vet our pros for quality…
Best Reasons To Hire A Driving School
Safety - Learning to drive can be daunting. It's easy for learner drivers to get distracted and make mistakes under pressure which is why it is so dangerous to learn without a professional guiding you. A driving school will teach you to drive in a controlled environment with minimal risk for the learner as well as other road users.
Rules and regulations - Driving instructors know the rules and regulations of the road and will be able to teach them to you. Learning the rules of the road while getting practical driving experience is the best way to ensure you pass your driving test on the first go.
Knowledge and expertise - Driving schools keep up to date with the latest testing requirements. Because they know exactly what examiners are looking for, driving instructors can help their students prepare sufficiently to pass their test.
Save money - Often, learner drivers don't want to hire a driving school because they can't afford the driving instructor fee. This more often than not ends up costing the learner even more. Failing a test means you have to rebook and pay another fee. Plus, people that hire a driving instructor are less likely to get traffic fines in the future because they know and understand the rules and repercussions.
Save time - Driving schools will take care of booking your driving test which will save you time, Plus, if you take driving lessons, you will likely learn to drive faster which means you'll get the same results and experience without having to spend more hours practising.
Other driving schools requests on Kandua
<
I wear glasses. And I still need to get a letter from the optometrist.
in Weltevredenpark, Roodepoort
I drive an automatic car on a regular. Need help for my license code 10 test. Writing on the 27 of Jan and need at least 5 lessons for changing gears, steep and reverse parking
in Weltevredenpark, Roodepoort
I learned how to drive using an automatic car, however I would like to further my driving by learning in a manual car
in Roodepoort, Johannesburg
Had a few lessons, know the basics of how the car operates (In terms of driving), have problems with confidence around other cars and driving smoothly. Parking etc I have not touched on at all
in Brackendowns, Alberton
I've been driving for over 10 years but never had a license I would like to get one and just need to get a few lessons to get rid of any bad driving habits picked up over the years that could cause me to fail the test
in Florida Lake, Roodepoort
turning 18 on 02 Jan 23...need to go driving license before school starts next year
in Alberton
l'm a hard working person, n l have more than five years experience on the road
in Newlands, Randburg
I just need one lesson and I need to heir the car for my test next week
in Braamfontein, Johannesburg
I can somewhat drive, we need help revining and getting it 'perfect' for passing the test We'd like to also get help with booking the 2 tests
in Fairland, Randburg
I am only interested in driving an automatic vehicle so would do my license in an that. I have been driving unlicensed for about 10yrs
in Wilro Park, Roodepoort
I wear glasses. And I still need to get a letter from the optometrist.
in Weltevredenpark, Roodepoort
I drive an automatic car on a regular. Need help for my license code 10 test. Writing on the 27 of Jan and need at least 5 lessons for changing gears, steep and reverse parking
in Weltevredenpark, Roodepoort
I learned how to drive using an automatic car, however I would like to further my driving by learning in a manual car
in Roodepoort, Johannesburg
Had a few lessons, know the basics of how the car operates (In terms of driving), have problems with confidence around other cars and driving smoothly. Parking etc I have not touched on at all
in Brackendowns, Alberton
I've been driving for over 10 years but never had a license I would like to get one and just need to get a few lessons to get rid of any bad driving habits picked up over the years that could cause me to fail the test
in Florida Lake, Roodepoort
turning 18 on 02 Jan 23...need to go driving license before school starts next year
in Alberton
>