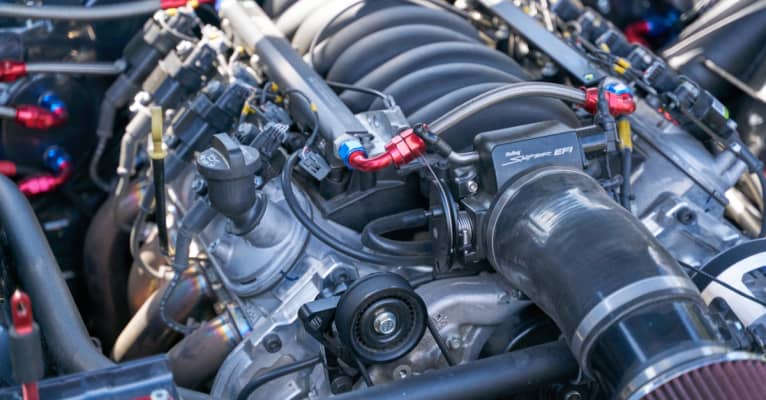 Find, compare, and hire
Get
3 free quotes
From
vetted Engine Spares Pros near you
With

excellent reviews - 4.8 ★ average



Let's get you a few quotes from
Engine Spares Pros in Fish Hoek
Engine Spares Pros in Fish Hoek
Get 3 free quotes from vetted professionals rated an average of 4.8★
What service do you need?
Are you a service provider? Click
here
The Kandua Pledge
Background Checked
Look out for the badge at the top of each engine spares pro's profile.
Vetted
Engine Spares Pros on Kandua are all qualified. Ensuring the highest standard of work, we double check references of previous work.
Reviewed
Each service provider is reviewed by people in your community. Our engine spares pros hold 4.5 stars on average.
Learn how we vet our pros for quality…
Narrow your search
Questions to ask when looking for engine spares
Is the company reputable? Always only go with professional mechanics when it comes to engine parts.
How old is the engine? This will have an impact on the engine's life expectancy. In general, most engines last around 300 000 km. Alternatively, you could divide the kilometres by the age of the car, 15 000 km/year is a good car.
Has it been tested? Sometimes if a car has been in a car accident, the engine can still perform optimally. Although this is not always the case, especially if the front of the car was impacted, or there was a fire under the bonnet. It is always advised to ensure the engine was tested.
Warranty? Always ask about the warranty when purchasing engine spares, and get it in writing. Ask what the warranty covers, and how long it lasts.
Finding the right Pro:
It is so important to use a reliable mechanic to ensure that you are not getting ripped off or sold unreliable engine spares. Kandua.com has a list of vetted, background checked mechanics all over South Africa that are able to assist with engine spare. You can get multiple quotes in 1 minute or less.
Other engine spares requests on Kandua
<
Front L&R brake pads replaced Front L&R brake disc skimmed Upper and lower control arm bushes L&R replaced Control arms replace Front L&R
in Cape Town
i have an 500 sl model 2006, the bottom to open the roof needs to be fixed
in Cape Town
Car died while driving, and Jumpstart and push start didn't work. Suspected alternator issue, car is currently in cape Town. Need an approximate quote
in Cape Town
Hi there, I have a few small curb scratches on my black rim. I need an RMI or VAT registered repairer. For insurance purposes. Thanks, Ash
in Fish Hoek, Cape Town
Yes, there is an oil leak coming from the sump. Took it to someone and they loosened the exhaust and saw it needed a longer screw on the sump. I need the leak stopped. I can get the exhaust fixed but need that done and the gearbox checked. It's an automatic
in Fish Hoek, Cape Town
Timing Chain (replacement). Brake Discs (ridges). Faint siren sound coming from car acceleration (is this related to the timing chain)
in Fish Hoek, Cape Town
I am going to buy a second-hand Toyota Fortuner and I need technical assistance for a mechanical pre-check.
in Fish Hoek, Cape Town
Back rear brake light needs replacing. Headlights are too dim, perhaps they require new bulbs? Passenger window not working.
in Kalk Bay, Cape Town
170 000 service and check brakes that are shuddering slightly on downhill. Full maintenance history with Renault service centers
in Sunnydale, Noordhoek
1600 ford bantam bakkie needs new front shocks and bushes on lower control arms,left and right.
in Muizenberg Mountains, Muizenberg
Front L&R brake pads replaced Front L&R brake disc skimmed Upper and lower control arm bushes L&R replaced Control arms replace Front L&R
in Cape Town
i have an 500 sl model 2006, the bottom to open the roof needs to be fixed
in Cape Town
Car died while driving, and Jumpstart and push start didn't work. Suspected alternator issue, car is currently in cape Town. Need an approximate quote
in Cape Town
Hi there, I have a few small curb scratches on my black rim. I need an RMI or VAT registered repairer. For insurance purposes. Thanks, Ash
in Fish Hoek, Cape Town
Yes, there is an oil leak coming from the sump. Took it to someone and they loosened the exhaust and saw it needed a longer screw on the sump. I need the leak stopped. I can get the exhaust fixed but need that done and the gearbox checked. It's an automatic
in Fish Hoek, Cape Town
Timing Chain (replacement). Brake Discs (ridges). Faint siren sound coming from car acceleration (is this related to the timing chain)
in Fish Hoek, Cape Town
>