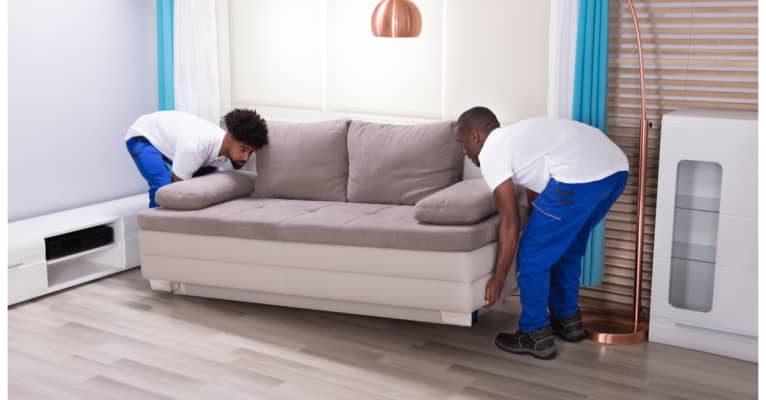 Find, compare, and hire
Get
3 free quotes
From
vetted Furniture Removals Pros near you
With

excellent reviews - 4.9 ★ average



Let's get you a few quotes from
Furniture Removals Pros in Johannesburg
Furniture Removals Pros in Johannesburg
Get 3 free quotes from vetted professionals rated an average of 4.9★
Which suburb are you based in?
Are you a service provider? Click
here
The Kandua Pledge
Background Checked
Look out for the badge at the top of each furniture removals pro's profile.
Vetted
Furniture Removals Pros on Kandua are all qualified. Ensuring the highest standard of work, we double check references of previous work.
Reviewed
Each service provider is reviewed by people in your community. Our furniture removals pros hold 4.5 stars on average.
Learn how we vet our pros for quality…
Get free quotes in 60 seconds
What kind of moving service do you need?
Are you a service provider? Click
here
How much does moving cost?
How much furniture you need to transport, the time of the month, the type of items and the distance all play a role in furniture removal costs and what furniture movers charge.
Take a look at our guide for furniture removal costs here.
Our tips for making moving easier
Most professional furniture removals companies offer a packing service for an additional fee to help you pack up your home.
Declutter your home and get rid of anything you no longer need or want before your move. No need to transport furniture you need to get rid of later anyway!
Make an inventory list and label your boxes accordingly to make sure you can find things you need later, even when you are not done unpacking.
Label boxes according to the room they belong in, so that the furniture movers can save time by unloading them in the right place from the get go.
Wrap your breakable items in your linen, towels and blankets instead of using bubble wrap.
Keep your valuables such as jewellery, phones, laptops, important documents and sentimental items with you, together with items you will need on the day of moving in, such as toiletries, medication and cleaning supplies.
Make sure you use a professional furniture removals service with good reviews. All Kandua furniture movers have verified reviews from previous customers.
Other furniture removals requests on Kandua
<
Moving the following items: -3pc couch set(3,2,1) -double bed -tv stand -plus few smaller objects
in Johannesburg
1 Large Sofa 1 Medium Wooden Trolley 1 Flat-packed queen Bed 1 Queen mattress 5 Boxes of The kitchen stuff , pots , plates , etc 2 Pot plans Microwave Gas heater and 2 Gas bottles
in Johannesburg
I'm a student moving to another student accommodation so I have like two big suitcases and a sport bag
in Braamfontein, Johannesburg
I would like to pick up a furniture suite from a start in Newtown junction and deliver it to my house in Lenasia South today 1-2pm. I also require assistance in moving my old couch to my garage
in Berea, Johannesburg
Kist Bed Headboard Fridge Microwave Small working desk 1 work chair 2 kitchen chairs Boxes and black bags Tv stand Couches are there but will go with 2kms from storage
in Johannesburg
Headboard size 1.67m x 1.65m Queen size base n mattress 1.85m x 1.65m Dressing table 80cmx46cmx420cm 3 - 4 boxes with clothing items... Box size) 62cmx48cmx42cm
in Johannesburg
my current location has stairs and I am moving into 1 room I have 1-5 boxes. I currently in Joburg central.
in Johannesburg
I AM MOVING FROM Atholhurst, Johannesburg MOVING INTO 1 ROOM WITH 10-20 BOXES
in Johannesburg
Hi there, more specifically the trip is from Johannesburg to Embhuleni Hospital, Mpumalanga
in Johannesburg
very small move will include: Sleeper couch, TV Cabinet, Tv, 4 chair, small Table , Deep Freeze, Desk, Microwave, cat tree. and max 10 Boxes
in Johannesburg
Moving the following items: -3pc couch set(3,2,1) -double bed -tv stand -plus few smaller objects
in Johannesburg
1 Large Sofa 1 Medium Wooden Trolley 1 Flat-packed queen Bed 1 Queen mattress 5 Boxes of The kitchen stuff , pots , plates , etc 2 Pot plans Microwave Gas heater and 2 Gas bottles
in Johannesburg
I'm a student moving to another student accommodation so I have like two big suitcases and a sport bag
in Braamfontein, Johannesburg
I would like to pick up a furniture suite from a start in Newtown junction and deliver it to my house in Lenasia South today 1-2pm. I also require assistance in moving my old couch to my garage
in Berea, Johannesburg
Kist Bed Headboard Fridge Microwave Small working desk 1 work chair 2 kitchen chairs Boxes and black bags Tv stand Couches are there but will go with 2kms from storage
in Johannesburg
Headboard size 1.67m x 1.65m Queen size base n mattress 1.85m x 1.65m Dressing table 80cmx46cmx420cm 3 - 4 boxes with clothing items... Box size) 62cmx48cmx42cm
in Johannesburg
>