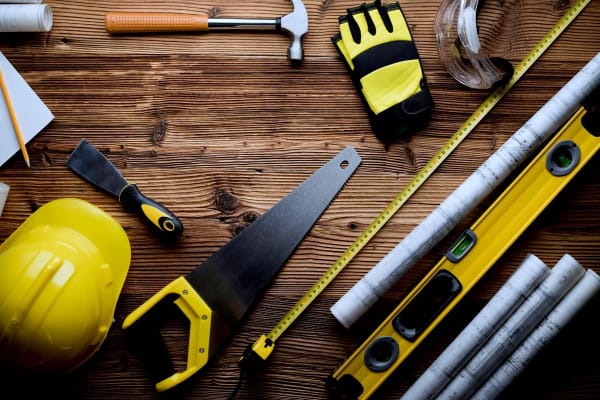 Find, compare, and hire
Get
3 free quotes
From
vetted Handymen near you
With

excellent reviews - 4.7 ★ average



Let's get you a few quotes from
Handymen in Umhlanga
Handymen in Umhlanga
Get 3 free quotes from vetted professionals rated an average of 4.7★
What kind of work do you need your handyman to perform?
Are you a service provider? Click
here
The Kandua Pledge
Background Checked
Look out for the badge at the top of each handyman's profile.
Vetted
Handymen on Kandua are all qualified. Ensuring the highest standard of work, we double check references of previous work.
Reviewed
Each service provider is reviewed by people in your community. Our handymen hold 4.5 stars on average.
Learn how we vet our pros for quality…
Get free quotes in 60 seconds
What kind of work do you need your handyman to perform?
Are you a service provider? Click
here
Why Hiring a Professional Handyman is Essential for Home Repairs: A Guide to Handyman Services in Umhlanga
As a homeowner, you could run into a number of household concerns that need to be resolved right away. It's always ideal to engage an experienced handyman for the work, whether it's for little fixes or significant improvements. Here are some benefits of hiring a handyman and the services they can provide to assist you in maintaining and improving your property.
Why Hire a Professional Handyman?
Time-saving: By handling every household task that you might not have the time or expertise to handle yourself, a handyman can save you time and effort. This might be anything from repainting the exterior of your house to replacing a leaky faucet.
Cost-effective: By preventing minor problems from developing into big repairs, a handyman can help you save money in the long run. Additionally, hiring a handyman may be less expensive than using professional experts for each job.
Expertise: Professional handymen have the knowledge and practical experience to handle a variety of home situations. They are equipped with the knowledge and abilities needed to complete the job quickly and successfully.
Common Handyman Services
Plumbing: A handyman can help with various plumbing issues such as fixing leaks, unclogging drains, and installing new fixtures.
Electrical: A handyman can assist with electrical issues such as installing new light fixtures, replacing outlets, and troubleshooting electrical problems.
Carpentry: A handyman can help with carpentry tasks such as building shelves, repairing furniture, and installing doors and windows.
Painting: A handyman can assist with painting jobs such as touch-ups, wall repairs, and complete interior and exterior painting projects.
How to Choose the Right Handyman in Umhlanga
Be Clear About Your Needs: Communicate clearly and be specific about your requirements. Once assessed, Kandua will provide you with a list of up to 5 reputable handyman in Umhlanga giving you the opportunity to compare quotes.
The more information the better, for a quality, all-inclusive quote and helpful recommendations from handyman specialists.
Check Reviews and Portfolios: Before selecting a contractor, check their profiles on Kandua for reviews from previous clients and pictures of their work. Look for someone who has experience in handyman work similar to yours in Umhlanga.
Read the Quote Carefully: Make sure that each quote includes all the services you need at an agreed-upon price. If something is unclear or not included, ask for clarification before signing anything.
Consider More Than Just Price: Don't make price your only consideration when choosing a contractor. Look for someone who has a good track record of delivering quality workmanship and customer service.
It's important to take the whole package into account, including reviews of their previous work, your experience dealing with them, and the price they quote you. Together, these factors will help you make an informed decision about which is the most handyman in Umhlanga.
Find handyman in the eThekwini area:
Other handyman requests on Kandua
<
Damage caused by recent flooding incl, gutters, paving and recast walling
in Umhlanga, Durban
This is a break fix issue. Aluminium window fell out and need urgent assistance to fix.
in Umhlanga, Durban
Small projects around the house. Have most of the equipment purchased already.
in Umhlanga, Durban
>