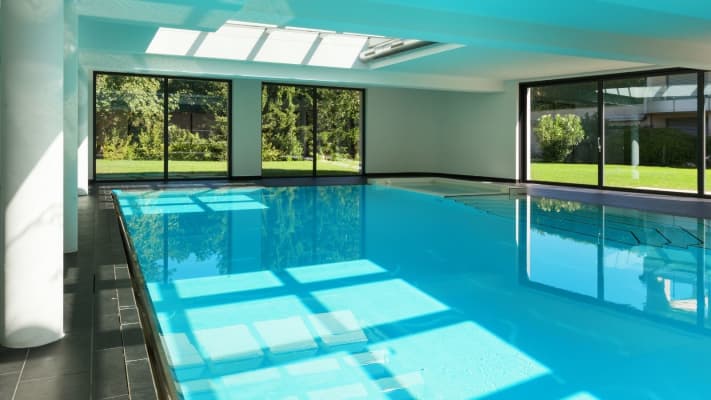 Find, compare, and hire
Get
3 free quotes
From
vetted Indoor Swimming Pool Pros near you
With

excellent reviews - 4.9 ★ average



Let's get you a few quotes from
Indoor Swimming Pool Pros in Edenvale
Indoor Swimming Pool Pros in Edenvale
Get 3 free quotes from vetted professionals rated an average of 4.9★
What indoor pool service do you need?
Are you a service provider? Click
here
The Kandua Pledge
Background Checked
Look out for the badge at the top of each indoor swimming pool pro's profile.
Vetted
Indoor Swimming Pool Pros on Kandua are all qualified. Ensuring the highest standard of work, we double check references of previous work.
Reviewed
Each service provider is reviewed by people in your community. Our indoor swimming pool pros hold 4.5 stars on average.
Learn how we vet our pros for quality…
Get free quotes in 60 seconds
What indoor pool service do you need?
Are you a service provider? Click
here
Narrow your search
Are indoor swimming pools expensive?
Prices will always be impacted by size, design style, special features, installation logistics, region, climate, and geography.
A heated indoor swimming pool will naturally lead to your electricity bill increasing exponentially when comparing it to a normal pool because of the water heating systems, in addition to the water pumps, additional lighting, and other devices.
On the bright side, there are various cost-effective heating options for your indoor swimming pool. You can lower your bills by using an energy efficient pool heater or solar solution installed by a professional who knows what they are doing.
Indoor swimming pool requirements
An indoor swimming pool has some additional requirements in addition to the pool structure and pump that you would have for an outdoor pool.
Proper ventilation is essential to avoid chlorine smells accumulating.
A dehumidification system will help to keep the room feeling fresh.
Insulation and moisture-resistant construction materials in the pool room as there will be a lot more water vapour and condensation in this room.
Good quality heating system for the pool water
An adequate pool cover to prevent excess evaporation
Controlled access to the pool area especially for small children and pets
Other indoor swimming pool requests on Kandua
<
The pool is 2.5 x 3 meters. Looking to have the boarder replaced as it is peeling please
in Edenvale
I am looking for a pool cover only. No repairs needed Length 8.8 width 5.6
in Edenvale
Pool pump not working - pressure problem (??) - possibly due to disconnected solar heating
in Edenvale
1. weir needs adjusting after repaving done around the pool, its lower than new paving, need it to be flushed with the new paving 2. need electric heating system for my pool
in Greenstone Hill, Johannesburg
We would like to reduce the size of our pool, redo the lining, mosaics and paving
in Lyndhurst, Johannesburg
Pool is about 5m x 2.5m We need to fix a crack and then remarbelite. Would also like to endure the existing water is held for reuse
in Hurlingham, Sandton
I have a hole in rubber join on pipes on my pool pump that I need repaired
in Edenvale
Hi, existing pool size 10m long x 4.5m wide x 2m deep. Want to reduce size and depth of pool. Cracks/leaks. Pool pump/filter/sand to be inspected.
in Edenvale
I need a pool pump and filter pupmp required is 1.1 kw pool size is about 20 meters diameter and 5 meters wide
in Edenvale
Pool motor goes on but does not pump or filter any water. No water in the filtration system.
in Edenvale
The pool is 2.5 x 3 meters. Looking to have the boarder replaced as it is peeling please
in Edenvale
I am looking for a pool cover only. No repairs needed Length 8.8 width 5.6
in Edenvale
Pool pump not working - pressure problem (??) - possibly due to disconnected solar heating
in Edenvale
1. weir needs adjusting after repaving done around the pool, its lower than new paving, need it to be flushed with the new paving 2. need electric heating system for my pool
in Greenstone Hill, Johannesburg
We would like to reduce the size of our pool, redo the lining, mosaics and paving
in Lyndhurst, Johannesburg
Pool is about 5m x 2.5m We need to fix a crack and then remarbelite. Would also like to endure the existing water is held for reuse
in Hurlingham, Sandton
>