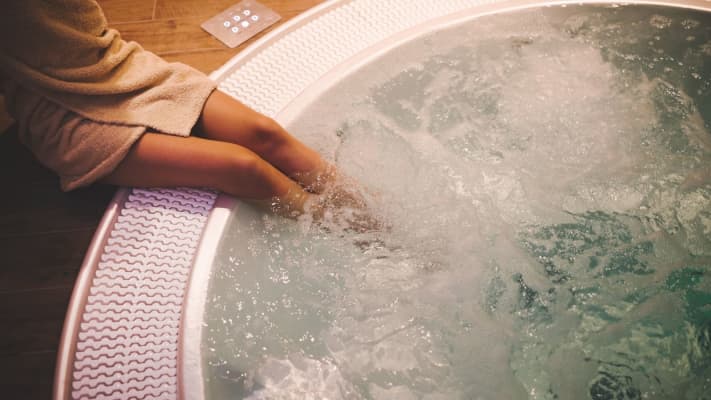 Find, compare, and hire
Get
3 free quotes
From
vetted Jacuzzi Installation Pros near you
With

excellent reviews - 4.8 ★ average



Let's get you a few quotes from
Jacuzzi Installation Pros in Roodepoort
Jacuzzi Installation Pros in Roodepoort
Get 3 free quotes from vetted professionals rated an average of 4.8★
What kind of jacuzzi service do you need?
Are you a service provider? Click
here
The Kandua Pledge
Background Checked
Look out for the badge at the top of each jacuzzi installation pro's profile.
Vetted
Jacuzzi Installation Pros on Kandua are all qualified. Ensuring the highest standard of work, we double check references of previous work.
Reviewed
Each service provider is reviewed by people in your community. Our jacuzzi installation pros hold 4.5 stars on average.
Learn how we vet our pros for quality…
Get free quotes in 60 seconds
What kind of jacuzzi service do you need?
Are you a service provider? Click
here
Narrow your search
Advantages of installing a jacuzzi
Add value to your home: A jacuzzi will give your home that "wow" factor for potential buyers when you eventually sell
Add flair to your outside or inside entertainment area:
Create a space to relax, sit back and reflect on the day - alone or with your loved ones or guests.
The water jets in a jacuzzi can be soothing on your muscles and joints.
Requirements for a jacuzzi installation
Your jacuzzi pro will be able to advise you exactly what is needed for the specific jacuzzi you have chosen, but here are some things to keep in mind:
You will need a solid, level place to install the jacuzzi.
You will need electricity as well as a water supply
You need a drainage point
Other jacuzzi installation requests on Kandua
<
Remarbelite pool in blue. Acid treat and sort out the pool filtration and pump
in Roodepoort, Johannesburg
6m x 4m by 2m deep rectangular pool. Would like extra paving as well +_ 12 square meters
in Roodepoort, Johannesburg
The pool hasn't been used in a while so there are a lot of cracks - we haven't filled it approximately 5m x 3.5m
in Roodepoort, Johannesburg
We bought a second hand jacuzzi. It has a pump,motor and DV board. I need someone who knows how to install all of it. Many thanks Please whatsapp with a quote
in Wilgeheuwel, Roodepoort
A small complex pool and two water fountains to be cleaned on a weekly basis
in Amorosa, Roodepoort
Wagen wheel gasket need to be replaced. Water is leaking from the back wash pipe when on filter. Pool is full of algi. Need to treat and brush until clean. Fit new timer. Filter sand very dirty. Fit complete Q-Vac pool cleaner
in Allen's Nek, Roodepoort
Pool renovation, re-marblite and crack repairs (I will supply material if I have to)
in North Riding, Randburg
Installation of new pump and filter. Marblite new pool interior. all material purchased. Building and paving around pool area. Pool size 5m X 4m @ 1m - 1.5 deep.
in Roodepoort, Johannesburg
The pool is 9,2m x 5,5m ( inside measurments). 5,5 is the widest part ( where the steps are).
in Roodepoort, Johannesburg
The switch on the pump that starts the creppy was stuck on off position, switched it on but now the pump does not work.
in Roodepoort, Johannesburg
Remarbelite pool in blue. Acid treat and sort out the pool filtration and pump
in Roodepoort, Johannesburg
6m x 4m by 2m deep rectangular pool. Would like extra paving as well +_ 12 square meters
in Roodepoort, Johannesburg
The pool hasn't been used in a while so there are a lot of cracks - we haven't filled it approximately 5m x 3.5m
in Roodepoort, Johannesburg
We bought a second hand jacuzzi. It has a pump,motor and DV board. I need someone who knows how to install all of it. Many thanks Please whatsapp with a quote
in Wilgeheuwel, Roodepoort
A small complex pool and two water fountains to be cleaned on a weekly basis
in Amorosa, Roodepoort
Wagen wheel gasket need to be replaced. Water is leaking from the back wash pipe when on filter. Pool is full of algi. Need to treat and brush until clean. Fit new timer. Filter sand very dirty. Fit complete Q-Vac pool cleaner
in Allen's Nek, Roodepoort
>