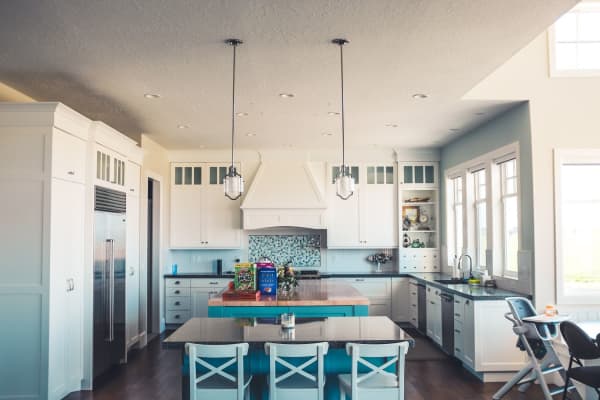 Find, compare, and hire
Get
3 free quotes
From
vetted Kitchen Renovation Pros near you
With

excellent reviews - 5 ★ average



Let's get you a few quotes from
Kitchen Renovation Pros in Kalk Bay
Kitchen Renovation Pros in Kalk Bay
Get 3 free quotes from vetted professionals rated an average of 5.0★
What kind of renovation are you looking at?
Are you a service provider? Click
here
The Kandua Pledge
Background Checked
Look out for the badge at the top of each kitchen renovation pro's profile.
Vetted
Kitchen Renovation Pros on Kandua are all qualified. Ensuring the highest standard of work, we double check references of previous work.
Reviewed
Each service provider is reviewed by people in your community. Our kitchen renovation pros hold 4.5 stars on average.
Learn how we vet our pros for quality…
Get free quotes in 60 seconds
What kind of renovation are you looking at?
Are you a service provider? Click
here
Top Tips From Kitchen Renovators Near You
Assess your budget - Get quotes from multiple kitchen renovation companies so you have an accurate idea of how much you can expect to pay for your kitchen renovations.
Get multiple quotes - when you are looking for someone to do your kitchen renovations make sure you get multiple quotes from Pros. Additionally, ask for an itemised quote so you know exactly what you're paying for and can avoid any hidden costs.
Plan your kitchen layout - your kitchen needs to be both functional and practical. Consult with a kitchen renovation expert when planning the layout of your kitchen. Try and avoid rearranging the fundamental features of your kitchen like the fridge or sink. These are expensive changes that require more manpower.
Use quality materials - where possible, always use the best quality materials you can (without going over your budget) Skimping on your kitchen materials and appliances could end up costing you more money in the long run. Good quality materials and appliances last longer which means you won't have to spend money replacing or repairing them for a long time after the renovation.
Stay neutral - avoid trends that could date quite quickly. Keep your finished and materials as neutral as possible. Something that is trendy now might look terrible in the future which means you'll have to spend more money renovating when it comes time to sell.
Other kitchen renovation requests on Kandua
<
I need to take out a bath and replace with shower And so tiling where needed
in Mondeor, Johannesburg
Remove cabinets and bathtubs - move them to new locations Knock down a wall to extend shower and bathroom size Build in walk in cupboards
in Constantia Kloof, Roodepoort
Ceiling: Scrape and repaint with anti mould paint Walls: Scrape and repaint Bath: Replace bath and taps Shower: Replace shower head/arm and taps Replace shower door. Basin: Replace vanities and replace taps Toilet: Repair or replace? Replace toilet paper holder and railings Curtain: Replace curtain with new railings and curtain
in Fairland, Randburg
I'm looking for a kitchen with green painted or tinted cupboards and quartz countertops
in Muizenberg, Cape Town
I would like the sink cupboard removed entirely or replaced to match the rest of the cupboards and counter tops. Replace the kitchen light
in Plumstead, Cape Town
We're also looking at possibly removing the walls and extending the kitchen into the lounge
in Claremont, Cape Town
Planning to have an open house. Remove walls on the sitting room to extend the kitchen
in Retswelele, Galeshewe
Updating existing kitchen. Very small house. Perhaps new doors to existing shells + extra wall and overhead cupboards. New counter tops.
in Honeydew Ridge, Roodepoort
kitchen cupboards and counter top damaged due to water leak from unit above need repaired.
in Lone Hill, Sandton
Complete outstanding house extentions. Brick work almost done. Entire roofing, plastering including electrical to be done from scratch.
in Ennerdale, Johannesburg
I need to take out a bath and replace with shower And so tiling where needed
in Mondeor, Johannesburg
Remove cabinets and bathtubs - move them to new locations Knock down a wall to extend shower and bathroom size Build in walk in cupboards
in Constantia Kloof, Roodepoort
Ceiling: Scrape and repaint with anti mould paint Walls: Scrape and repaint Bath: Replace bath and taps Shower: Replace shower head/arm and taps Replace shower door. Basin: Replace vanities and replace taps Toilet: Repair or replace? Replace toilet paper holder and railings Curtain: Replace curtain with new railings and curtain
in Fairland, Randburg
I'm looking for a kitchen with green painted or tinted cupboards and quartz countertops
in Muizenberg, Cape Town
I would like the sink cupboard removed entirely or replaced to match the rest of the cupboards and counter tops. Replace the kitchen light
in Plumstead, Cape Town
We're also looking at possibly removing the walls and extending the kitchen into the lounge
in Claremont, Cape Town
>