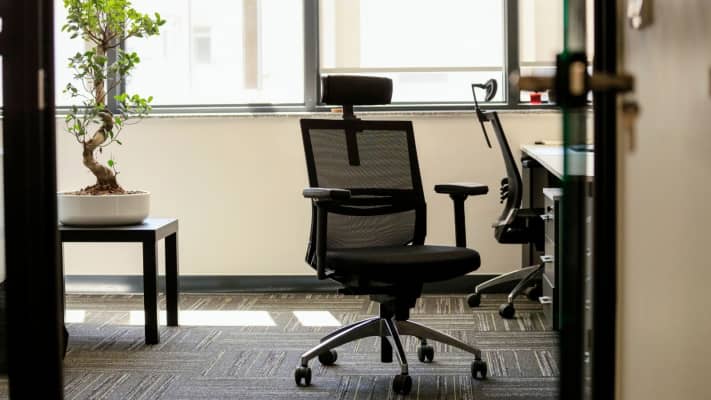 Find, compare, and hire
Get
3 free quotes
From
vetted Office Chair Repairs Pros near you
With

excellent reviews - 4.8 ★ average



Let's get you a few quotes from
Office Chair Repairs Pros in Roodepoort
Office Chair Repairs Pros in Roodepoort
Get 3 free quotes from vetted professionals rated an average of 4.8★
What kind of repair do you need?
Are you a service provider? Click
here
The Kandua Pledge
Background Checked
Look out for the badge at the top of each office chair repairs pro's profile.
Vetted
Office Chair Repairs Pros on Kandua are all qualified. Ensuring the highest standard of work, we double check references of previous work.
Reviewed
Each service provider is reviewed by people in your community. Our office chair repairs pros hold 4.5 stars on average.
Learn how we vet our pros for quality…
What is the average life of an office chair?
On average, an office chair should last you between 5 and 10 years, before it needs to be replaced. However, there are a lot of different factors that can affect the lifespan of your favourite office chair, both in a good and bad way. It's worth considering everything when you're making a chair purchase or looking to repair your chair.
What affects the longevity of your office chair?
Construction: Materials and quality of construction are key components for the longevity of your office chair.
Usage: The more it is used, the shorter its lifespan will be.
Care and Maintenance: Make sure that you look after your office chair, to give it the longest life possible
Fabric resilience: Some fabrics last longer than others. For instance, leather office chairs with proper care can last for decades, whereas faux-leather chairs don't.
When to get your office chair repaired
You are experiencing body aches (specifically back and neck ache)
You find yourself having poor posture every time you sit in your office chair
Your office chair is looking worn and tattered
Your office chair is missing lumbar support
Other office chair repairs requests on Kandua
<
I have 2 dierector's chairs I want to re-upholster with canvas material
in Wilro Park, Roodepoort
2 x 2 seater couches and 2 x 1 seater couch Then corner two piece set of three and a two seater joined
in Weltevredenpark, Roodepoort
I need someone to come and check my couches for a new design i would like quote
in Weltevredenpark, Roodepoort
Hi, we need to fix our office chair at 347 Sifon street Robertville and would like to request that you come and check them
in Randburg, Johannesburg
Reupholstery of a lounge suite, 3 piece, 1 3 seater, 1 2 seater, and 1 seater
in Roodepoort, Johannesburg
This is a Corsair T1 Race gaming chair that i would like to fix up as a new one would cost met R8000
in Wilgeheuwel, Roodepoort
I have an old La-z-boy rocking chair that needs to be reupholstered and modernised a bit. The brown chair in the photo is the actual chair. The grey chair is what I would like.
in Wilgeheuwel, Roodepoort
3-2-1 LAZYBOY recliners needs some repairs to springs and recliner lever
in Honeydew Ridge, Roodepoort
Length = 264cm Width = 95cm Height = 30cm Arm / Back rest = H: 57 cm / L: 131cm Will provide the other couch's measurements when contacted by upholsterer(s)
in Honeydew Ridge, Roodepoort
1 x 1 seater (recliner) 1 x 2 seater 1 x 3 seater (outer seats recliner)
in Radiokop, Roodepoort
I have 2 dierector's chairs I want to re-upholster with canvas material
in Wilro Park, Roodepoort
2 x 2 seater couches and 2 x 1 seater couch Then corner two piece set of three and a two seater joined
in Weltevredenpark, Roodepoort
I need someone to come and check my couches for a new design i would like quote
in Weltevredenpark, Roodepoort
Hi, we need to fix our office chair at 347 Sifon street Robertville and would like to request that you come and check them
in Randburg, Johannesburg
Reupholstery of a lounge suite, 3 piece, 1 3 seater, 1 2 seater, and 1 seater
in Roodepoort, Johannesburg
This is a Corsair T1 Race gaming chair that i would like to fix up as a new one would cost met R8000
in Wilgeheuwel, Roodepoort
>