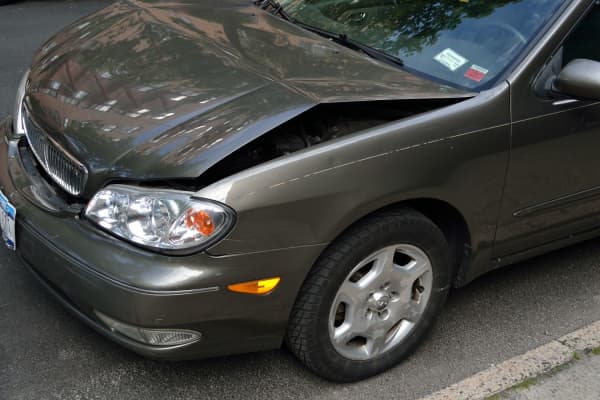 Find, compare, and hire
Get
3 free quotes
From
vetted Panel Beaters near you
With

excellent reviews - 4.8 ★ average



Let's get you a few quotes from
Panel Beaters in Boksburg
Panel Beaters in Boksburg
Get 3 free quotes from vetted professionals rated an average of 4.8★
What kind of panel beating do you require?
Are you a service provider? Click
here
The Kandua Pledge
Background Checked
Look out for the badge at the top of each panel beater's profile.
Vetted
Panel Beaters on Kandua are all qualified. Ensuring the highest standard of work, we double check references of previous work.
Reviewed
Each service provider is reviewed by people in your community. Our panel beaters hold 4.5 stars on average.
Learn how we vet our pros for quality…
Get free quotes in 60 seconds
What kind of panel beating do you require?
Are you a service provider? Click
here
6 Things To Consider When Hiring A Panel Beater
The type of vehicle - when it comes to hiring a panel beater near you, make sure you choose someone with knowledge and experience repairing the make and model of your car.
Get multiple quotes - Get a few panel beater quotes so that you can compare panel beater prices and decide which one you feel more comfortable hiring to work on your car.
Panel beater availability - It's important to find out how long the bodywork will take. If you need your car as soon as possible and your insurance doesn't cover a rental car then you might need to go with the panel beater who will get the job done the fastest.
Panel beater experience - When contacting the panel beaters near you, ask them how long they have been in business for and how much experience they have doing the specific panel beating work you require.
Workmanship guarantees - Before you make your decision on which panel beater to hire, ask them if they offer any guarantees on the panel beater workmanship.
Will your insurance cover the cost - Depending on your insurance cover, some insurance companies will only pay for your panel beating work from certain panel beating businesses. Before you hire a panel beater, check with your insurance if they will cover the cost.
Other panel beater requests on Kandua
<
09 Ford Focus st Dent on boot Dent under rear taillight Dent on Right side rear fender
in Alberton
Nissan 1400 bakkie. 2k white respray colour. Dents and scratches. Cutting and reinforce rear panel for sub woofer box
in Alberton
Would like to know an estimate of what it would cost to repair fender and realign
in Brackendowns, Alberton
The left fender of the 2019 Clio authentique is damaged and requires repairs/replacement. The front bumper is detached but not damaged
in Boksburg
The engine is fine but the section by the air filter seems squashed and there may be broken mountings
in Boksburg
I was in an accident and nedx to repair my Car. Bonnet, Cradle, 2 x head lights and bumper. Windscreen included. Sent me aquotation
in Actonville, Benoni
Dent that needs to be fixed is on the right side above the rear wheel on toyota hilux double cabe bakkie
in Dawn Park, Boksburg
Left front damage to chassis beam and bumper support. Left fender needs repair. Right fender a little repair. Bonnet small dent. Spray work would be fenders bonnet and front bumper. Must me a professional job.
in Mapleton AH, Boksburg
I WAS REAF ENDED. MY REAR BUMPER WAS DAMAGED, I have a Toyota Corolla 160i gle 2005
in Norton Park, Benoni
Hi I damage golf4 gti tail gate and a rear bumper, I Wil provide the tail gate and the bumper how much can u quote me for fitment and paint job on those items
in Alberton
09 Ford Focus st Dent on boot Dent under rear taillight Dent on Right side rear fender
in Alberton
Nissan 1400 bakkie. 2k white respray colour. Dents and scratches. Cutting and reinforce rear panel for sub woofer box
in Alberton
Would like to know an estimate of what it would cost to repair fender and realign
in Brackendowns, Alberton
The left fender of the 2019 Clio authentique is damaged and requires repairs/replacement. The front bumper is detached but not damaged
in Boksburg
The engine is fine but the section by the air filter seems squashed and there may be broken mountings
in Boksburg
I was in an accident and nedx to repair my Car. Bonnet, Cradle, 2 x head lights and bumper. Windscreen included. Sent me aquotation
in Actonville, Benoni
>