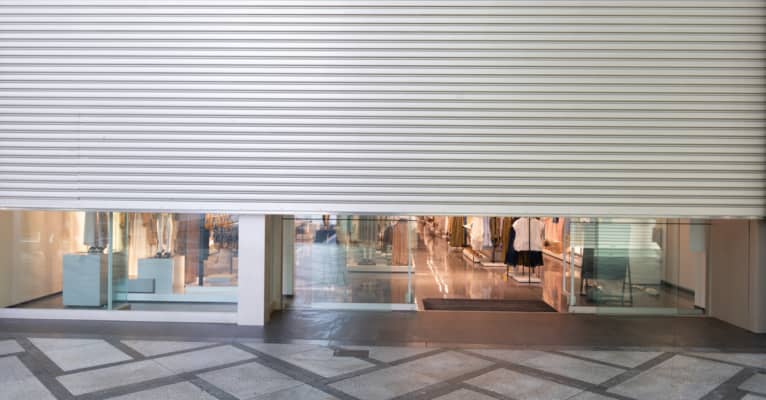 Find, compare, and hire
Get
3 free quotes
From
vetted Roller Shutter Doors Pros near you
With

excellent reviews - 4.9 ★ average



Let's get you a few quotes from
Roller Shutter Doors Pros in Roodepoort
Roller Shutter Doors Pros in Roodepoort
Get 3 free quotes from vetted professionals rated an average of 4.9★
What service do you need?
Are you a service provider? Click
here
The Kandua Pledge
Background Checked
Look out for the badge at the top of each roller shutter doors pro's profile.
Vetted
Roller Shutter Doors Pros on Kandua are all qualified. Ensuring the highest standard of work, we double check references of previous work.
Reviewed
Each service provider is reviewed by people in your community. Our roller shutter doors pros hold 4.5 stars on average.
Learn how we vet our pros for quality…
Narrow your search
Why consider a roller shutter door?
Make no mistake: the biggest reason for roller shutter doors is security. Roller shutter doors are a great deterrent.
Roller shutter doors are heavy duty and use a series of interlocking aluminium or steel slats. Roller doors are more lightweight and use a single 'curtain' of material.
Roller shutter doors are durable and provide a long service lifetime.
Roller doors require very little maintenance.
They are easy to clean.
Aluminium or steel roller shutter doors are UV resistant and protect the interior from UV damage, heat, and sun glaze.
Roller shutter doors add value to your property.
Roller doors and roller shutter doors provide complete privacy when needed and unobstructed view when you want it
Roller shutter doors can be fitted internally or externally.
They roll up neatly when not required.
These doors can be fully automated, remote controlled and incorporated into a 'smart home' system if desired.
Other roller shutter doors requests on Kandua
<
Hi I have a pool pump area walls are built by brick and would like just the top doors to be rebuilt to look more professional. I have before pics and the idea in mind will require quote estimate before go ahead
in Beverley, Sandton
Granny flat +- 4m - 11m. 1 bedroom open plan lounge with kitchen bathroom with bath basin toilet. Sliding door + big windows
in Roodepoort, Johannesburg
Good evening Please can you quote for wendy house for security guards with the following specs: 1. Size, 2.4m x 2.4m or 1.8m x 2.4m 2. Stable door 3. Painting 4. Quote to include dismantling and disposal of current Wendy house Can you also advise on the type of wood that you use, we would like it treated and weather proof Regards Linda
in Roodepoort, Johannesburg
Need 4 roller shutter doors repaired - 2 damaged gates - 1 replace chain on motor for manual operation - 1 motor battery pack needs to checked
in Aureus, Randfontein
I need my granite counter top fixed (it fell off, however I am also considering redoing the countertops and adding a thicker granite
in Roodepoort, Johannesburg
Measurements would have to be taken of the kitchen. I would like to add a centre island and rearrange the kitchen layout to use the space better. I'm also looking to change the tiling
in Little Falls, Roodepoort
I will buy the cupboards I just need a carpenter to do cutting list and install the cabi5
in Wilgeheuwel, Roodepoort
The bathroom cabinet some how broke and the counter top and basin are slowly shifting away from the wall.
in Honeydew Ridge, Roodepoort
basic laminated 3cm thick wood work top to be fitted in L shaped kitchen 228x220cm
in Sundowner, Randburg
The white corner cupboard needs to be replaced with the same design but needs to be the colour of the rest of the kitchen cupboards as per the last photo
in North Riding, Randburg
Hi I have a pool pump area walls are built by brick and would like just the top doors to be rebuilt to look more professional. I have before pics and the idea in mind will require quote estimate before go ahead
in Beverley, Sandton
Granny flat +- 4m - 11m. 1 bedroom open plan lounge with kitchen bathroom with bath basin toilet. Sliding door + big windows
in Roodepoort, Johannesburg
Good evening Please can you quote for wendy house for security guards with the following specs: 1. Size, 2.4m x 2.4m or 1.8m x 2.4m 2. Stable door 3. Painting 4. Quote to include dismantling and disposal of current Wendy house Can you also advise on the type of wood that you use, we would like it treated and weather proof Regards Linda
in Roodepoort, Johannesburg
Need 4 roller shutter doors repaired - 2 damaged gates - 1 replace chain on motor for manual operation - 1 motor battery pack needs to checked
in Aureus, Randfontein
I need my granite counter top fixed (it fell off, however I am also considering redoing the countertops and adding a thicker granite
in Roodepoort, Johannesburg
Measurements would have to be taken of the kitchen. I would like to add a centre island and rearrange the kitchen layout to use the space better. I'm also looking to change the tiling
in Little Falls, Roodepoort
>