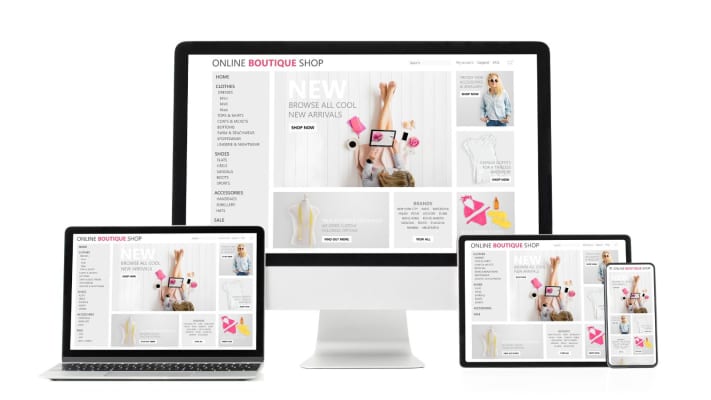 Find, compare, and hire
Get
3 free quotes
From
vetted Web Design Pros near you
With

excellent reviews - 4.8 ★ average



Let's get you a few quotes from
Web Design Pros in Johannesburg
Web Design Pros in Johannesburg
Get 3 free quotes from vetted professionals rated an average of 4.8★
Which suburb are you based in?
Are you a service provider? Click
here
The Kandua Pledge
Background Checked
Look out for the badge at the top of each web design pro's profile.
Vetted
Web Design Pros on Kandua are all qualified. Ensuring the highest standard of work, we double check references of previous work.
Reviewed
Each service provider is reviewed by people in your community. Our web design pros hold 4.5 stars on average.
Learn how we vet our pros for quality…
Get free quotes in 60 seconds
What kind of website are you looking to create?
Are you a service provider? Click
here
Narrow your search
The Importance of Professional Web Design in Johannesburg: All You Need to Know
A well-designed website is important for every business to prosper in the modern digital world. To make your company or business stand out, it is essential to hire a skilled web designer in Johannesburg. Here are the things a web designer can do for you and why it's crucial to engage a pro for your web design needs.
Why Hire a Professional Web Designer in Johannesburg
There are numerous advantages to working with a professional web designer in Johannesburg. A professional web designer, first and foremost, has the knowledge and abilities required to produce a website that is aesthetically pleasing, useful, and user-friendly. A professionally designed website can help you draw in potential customers and boost your company's reputation. A qualified web designer can also make sure that your website is search engine optimised, making it quicker for potential clients to find your business online.
All the Things a Web Designer Can Help With
A web designer can assist you with every part of the design of your website, from developing an appealing layout to making sure the website is practical, aesthetically appealing and user-friendly. They can also assist with the website's technical features, such as coding and search engine optimisation. A web designer can write the content for your website to make sure that it is engaging and informative for your target audience.
Why Professional Web Design Matters
For every business, having a professional-looking website is crucial since it may draw in new clients and boost your brand's trust. The creation of a great user experience on a website is also crucial for enhancing conversions and sales. A skilled web designer can make sure that your website is built with your company's objectives in mind and is search engine optimised, making it easier for potential clients to find your company online.
Tips on finding the best web designer in Johannesburg
Be honest and clear about your needs it would be easier for Kandua to match you with up to 5 qualified web designers enabling you to compare prices and services and choose the right professional in Johannesburg for you.
Provide your prospective professional with all the relevant information. By doing this, you can be sure that the web design professional will be aware of your expectations, be able to accurately estimate the cost, and offer you sound guidance.
It's important to thoroughly evaluate a contractor's credentials and take the time to check their profiles on Kandua, where you can find feedback from past clients and other information, before considering hiring them for your project.
Read the quote carefully to verify that each quote offers all the services you require for the agreed-upon cost. Before signing anything, get clarification if something is confusing or not included.
Cheaper might not always be better while it's necessary to stick to your budget, it's just as important not to choose a web designer in Johannesburg entirely based on cost. It's a good idea to take into account their track record for offering superb customer service and producing work of the highest caliber. You should find a reliable web designer in Johannesburg who will fulfill your requirements and exceed your expectations by referring to the tips provided by Kandua.
Other web design requests on Kandua
<
I'm trying to create a promotional agency where clients can view my services
in Orlando East, Soweto
B.D security systems We specialise with the following products. -Gate motors -CCTV cameras -Eletric fencing -Alarm system -Garage doors and motors Automations All home security systems
in Germiston
www.moiponepent.co.za Above is the website I need to rebuild,It has over 25000 products
in Tembisa
I'm trying to create a promotional agency where clients can view my services
in Orlando East, Soweto
B.D security systems We specialise with the following products. -Gate motors -CCTV cameras -Eletric fencing -Alarm system -Garage doors and motors Automations All home security systems
in Germiston
www.moiponepent.co.za Above is the website I need to rebuild,It has over 25000 products
in Tembisa
I'm trying to create a promotional agency where clients can view my services
in Orlando East, Soweto
B.D security systems We specialise with the following products. -Gate motors -CCTV cameras -Eletric fencing -Alarm system -Garage doors and motors Automations All home security systems
in Germiston
www.moiponepent.co.za Above is the website I need to rebuild,It has over 25000 products
in Tembisa
>