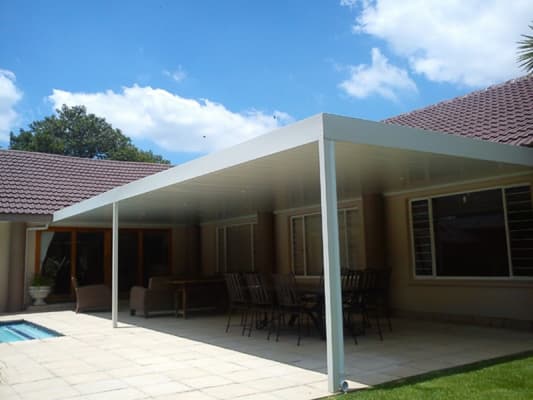 Find, compare, and hire
Get
3 free quotes
From
vetted Aluminium Awnings Pros near you
With

excellent reviews - 4.7 ★ average



Let's get you a few quotes from
Aluminium Awnings Pros in Durban
Aluminium Awnings Pros in Durban
Get 3 free quotes from vetted professionals rated an average of 4.7★
Which suburb are you based in?
Are you a service provider? Click
here
The Kandua Pledge
Background Checked
Look out for the badge at the top of each aluminium awnings pro's profile.
Vetted
Aluminium Awnings Pros on Kandua are all qualified. Ensuring the highest standard of work, we double check references of previous work.
Reviewed
Each service provider is reviewed by people in your community. Our aluminium awnings pros hold 4.5 stars on average.
Learn how we vet our pros for quality…
Get free quotes in 60 seconds
What kind of service do you need?
Are you a service provider? Click
here
Narrow your search
Advantages of installing aluminium awnings
Durable - aluminium awnings better withstand the elements without bowing, warping or sagging.
Maintenance - aluminium awnings require little to no maintenance. The only regular maintenance that is required is spraying them off with a hose to remove any dirt buildup from the surface. This will help to keep the awnings looking their best for years to come.
Affordable - cheaper than metal awnings, aluminium awnings provide homeowners with a cost-effective solution for protecting their homes.
Customisable - aluminium awnings come in a large variety of colours which allows homeowners to perfectly complement their home's exterior.
Energy-efficient - because aluminium awnings soak up the sun's heat around the home, they actually aid in keeping the house interior cooler.
How long do aluminium awnings last?
With the proper maintenance, aluminium awnings will last roughly 20 years.
Maintenance consists of using a high-pressure hose and spraying dirt and debris off the awnings. This can be done every second month.
Find aluminium awnings in the eThekwini area:
Other aluminium awnings requests on Kandua
<
Need installation of pool glass. Already have the glass, need a u-channel to be supplied and installed along with the glass
in Durban
We want to replace the existing wooden bathroom windows in our two bathrooms with aluminium windows
in Durban North, Durban
One lounge door Estimate size 900 x 2085 squares shape design Glass - mirror finish One kitchen stable door Estimate size 900 x 2040 Glass - glazed squares top Bottom blank slats Both bronze colour
in Durban
series of windows need to be replaced on my balcony, preferably a foldable window on the balcony.NB the wall is curved
in Norwood, Johannesburg
I have security beams that already in place would they need to be removed n reapply
in Durban
Hi am looking to replace the current windows with thin profile white aluminium frame windows. 2-3 panels. Total window space measures 165cm X 244 cm
in Durban
I want to install a fan extractor on my kitchen window. I need a round cutout hole for the extractor to fit.
in Durban
I already have the replacement glass just need someone to remove old and fit new
in Durban
I would like to know how much it would cost to take out the windows in this picture and have the replaced with sliding doors. This means that the wall would have to be broken underneath the current windows - is this possible and what would the pricing be?
in Durban
Replacing existing timber windows and doors with new aluminium windows and doors.
in Durban North, Durban
Need installation of pool glass. Already have the glass, need a u-channel to be supplied and installed along with the glass
in Durban
We want to replace the existing wooden bathroom windows in our two bathrooms with aluminium windows
in Durban North, Durban
One lounge door Estimate size 900 x 2085 squares shape design Glass - mirror finish One kitchen stable door Estimate size 900 x 2040 Glass - glazed squares top Bottom blank slats Both bronze colour
in Durban
series of windows need to be replaced on my balcony, preferably a foldable window on the balcony.NB the wall is curved
in Norwood, Johannesburg
I have security beams that already in place would they need to be removed n reapply
in Durban
Hi am looking to replace the current windows with thin profile white aluminium frame windows. 2-3 panels. Total window space measures 165cm X 244 cm
in Durban
>