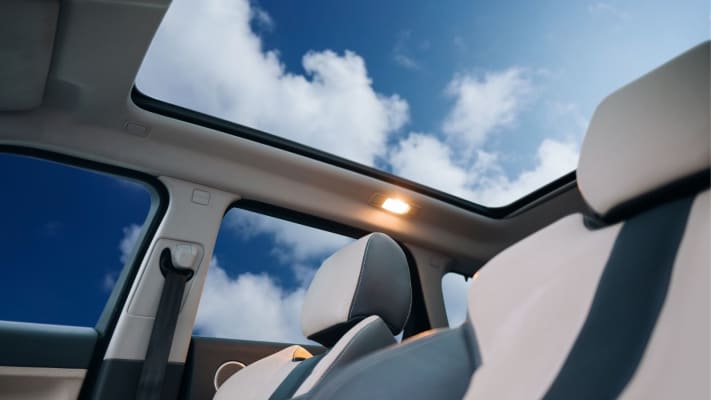 Find, compare, and hire
Get
3 free quotes
From
vetted Car Sunroof Installation Pros near you
With

excellent reviews - 4.9 ★ average



Let's get you a few quotes from
Car Sunroof Installation Pros in Johannesburg
Car Sunroof Installation Pros in Johannesburg
Get 3 free quotes from vetted professionals rated an average of 4.9★
Which suburb are you based in?
Are you a service provider? Click
here
The Kandua Pledge
Background Checked
Look out for the badge at the top of each car sunroof installation pro's profile.
Vetted
Car Sunroof Installation Pros on Kandua are all qualified. Ensuring the highest standard of work, we double check references of previous work.
Reviewed
Each service provider is reviewed by people in your community. Our car sunroof installation pros hold 4.5 stars on average.
Learn how we vet our pros for quality…
Get free quotes in 60 seconds
What kind of car service do you need?
Are you a service provider? Click
here
What is the difference between a car sunroof and a moonroof?
A moonroof is a term used to describe a see-through glass panel that could be opened by pushing a button. A moonroof is generally preferred to be designed with a tinted glass panel. This feature makes it feel very similar to having another window on the roof of your vehicle.
A sunroof is a term which is commonly used to describe a metal panel that you could pop-up and remove or slide back. A sunroof is not designed with a tinted glass panel.
How to find the perfect car sunroof installer
Car sunroof installation is an extensive modification to your car, so make sure that you hire a qualified professional.
Take your time finding a reputable and reliable sunroof installation technician. Read their reviews from previous customers - all Kandua sunroof pros have ratings and reviews from previous customers on their profile.
Find a dealership or even a repair shop that offers a warranty for all services they provide. This ensures that you won't be stuck with a malfunctioning sunroof.
Other car sunroof installation requests on Kandua
<
Car is at home (westdene) will not start. Have had alternator and wiring issues in the past. Hyundai Tiburon 1997
in Johannesburg
My car does not start, when i turn the key it ends with being ON. Ignition switch seems to be the problem
in Johannesburg
i need a quote for a Hyundai accent 2011 1.6 frontal bumper and left hand side light in the front
in Johannesburg
I want a full sunroof across from Door to door kind of like a golf 7 R sun roof
in Johannesburg
I need someone to install my Mercedes c43 roller sunroof glass and panel
in Randburg, Johannesburg
I'm not really sure what is wrong. But it's heating up. Smoke coming out of the bonet and a burning smell
in Johannesburg
I would like to find out how much does it cost to tint windows of a house
in Johannesburg
I've been keep on replacing my car's ball joints it still keep on playing when l accelerate or breaking
in Johannesburg
Dented boots and rear bumper, boot look makes a buzzing sound and ehh I try to open it Car details. VW Polo 6 comfortline Year model: 2013
in Johannesburg
Have a good ole faithful Tazz, I'm trying to fix up (currently in use). Just would like to tint the windows as I hate these massive clear windows.
in Johannesburg
Car is at home (westdene) will not start. Have had alternator and wiring issues in the past. Hyundai Tiburon 1997
in Johannesburg
My car does not start, when i turn the key it ends with being ON. Ignition switch seems to be the problem
in Johannesburg
i need a quote for a Hyundai accent 2011 1.6 frontal bumper and left hand side light in the front
in Johannesburg
I want a full sunroof across from Door to door kind of like a golf 7 R sun roof
in Johannesburg
I need someone to install my Mercedes c43 roller sunroof glass and panel
in Randburg, Johannesburg
I'm not really sure what is wrong. But it's heating up. Smoke coming out of the bonet and a burning smell
in Johannesburg
>