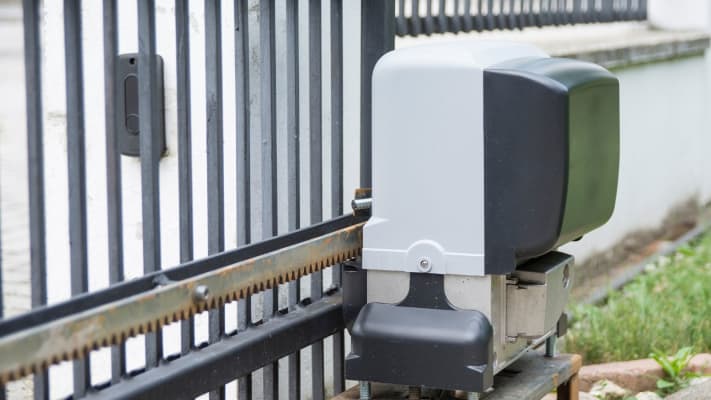 Find, compare, and hire
Get
3 free quotes
From
vetted Gate Manufacturers Pros near you
With

excellent reviews - 4.7 ★ average



Let's get you a few quotes from
Gate Manufacturers Pros in Cape Town
Gate Manufacturers Pros in Cape Town
Get 3 free quotes from vetted professionals rated an average of 4.7★
Which suburb are you based in?
Are you a service provider? Click
here
The Kandua Pledge
Background Checked
Look out for the badge at the top of each gate manufacturers pro's profile.
Vetted
Gate Manufacturers Pros on Kandua are all qualified. Ensuring the highest standard of work, we double check references of previous work.
Reviewed
Each service provider is reviewed by people in your community. Our gate manufacturers pros hold 4.5 stars on average.
Learn how we vet our pros for quality…
Narrow your search
What should you consider when choosing a gate for your home?
Style: The style of your gate that is chosen should enhance the overall look of your house and should match the style of your wall or fence.
Purpose: If aesthetic appeal is your priority, a wrought-iron gate is very popular choice. However, if you need better quality security and peace of mind, you may look at other types of constructions that have built-in security features and climbing deterrents.
Type: There are 2 main types of gates that gate manufacturers focus on. Swing gates swing open inwards or outwards and you can choose from single, double and bi-fold swing gates. Sliding gates are the other option and are practical if there is enough wall or fence on at least one side of the gate.
Property size and entrance layout: Measure your space beforehand to ensure easy and effective installation. Take inclines into account as well.
Durability: Different materials offer different levels of durability. Iron is a popular option and is known to be very durable. However, iron gates eventually rust. Aluminium gates are designed to avoid rust and are hard-wearing and weather resistant.
Ease of installation: heavier gates are harder to install and labour may cost more.
Maintenance: Only pick wood gates if the upkeep isn't an issue for you, as they have to be regularly treated or/and stained
Price: We all know that the price is an important factor. Your gate manufacturer will be able to advise you want the different options are.
Choosing the right gate manufacturing Pro
Take the time to read the ratings and reviews from previous customers before choosing a gate manufacturing Pro. All Kandua gate manufacturing Pros have ratings and reviews as well as pictures of their previous work on their profiles.
Be clear about what you have in mind, check that everything is included in the quote, and give your Pro clear and immediate feedback if anything is not going according to expectations.
Find gate manufacturers in the City of Cape Town area:
Other gate manufacturers requests on Kandua
<
Please refer to the attached dimentions in the photo. The garage door is working 100% perfect, but the new tenant wants the metal door (Aluzinc)as the existing wooden panel has got partly damaged. So I would like to use the existing motor,side tracks, torsion systems, remote system, so your best economical quote would be appreciated so much. My Cape Town CBD building has own parking bays,the working space is ample, easy to work. Thank you. Michi
in Cape Town
Customized large Aluminium double entry garage tip up Non standard size 4860mm X 2300m ET advance (1000N) garage motor with backup battery Fitment of garage door and frame and motor Charcoal poxy aliminum glaze as per regulations Caravan Height Overhead Slide Slatted - Horizontal Patterned Sectional Non Standard Size Smooth Finish
in Cape Town
caravan height 3.7 x 2.1 aluzinc slatted horizontal pattern non standard size no motor charcoal
in Cape Town
Our garage door suddenly stop working doesn't want to roll up now we need open it up by hand
in Plumstead, Cape Town
The gate is a ET nice drive 300 plus beams Circuit board has been removed. Dead due to gecko inhabitants on circuit board. Need replacement installed and 4 remotes programmed. Thanks Sarah
in Claremont, Cape Town
I want to replace my std.double size garage door must be strong (alu or aluzinc) 2 Top Hats per panel (very exposed) white, with rubber seal at bottom
in Camps Bay, Cape Town
I have a manual garage door that I need it to be automatic. How much will it cost me? Will the whole garage door be replaced or there is a device or machine that can be setup to make that manual door automatic
in Cape Town
I have a single remote controlled garage door. I wish to replace both the motor and door. 1.8meters height and 2 meters width.
in Cape Town
I am in Western Cape I need a quote on a sectional white double aluminium garage door with 4 windows on the top panel. I need it with a new motor, four remotes and an override battery. please just email me the qoutes as I am not available on call or whatsapp
in Cape Town
I am in western cape looking for a quote to give to my insurance to replace the motor only.
in Cape Town
Please refer to the attached dimentions in the photo. The garage door is working 100% perfect, but the new tenant wants the metal door (Aluzinc)as the existing wooden panel has got partly damaged. So I would like to use the existing motor,side tracks, torsion systems, remote system, so your best economical quote would be appreciated so much. My Cape Town CBD building has own parking bays,the working space is ample, easy to work. Thank you. Michi
in Cape Town
Customized large Aluminium double entry garage tip up Non standard size 4860mm X 2300m ET advance (1000N) garage motor with backup battery Fitment of garage door and frame and motor Charcoal poxy aliminum glaze as per regulations Caravan Height Overhead Slide Slatted - Horizontal Patterned Sectional Non Standard Size Smooth Finish
in Cape Town
caravan height 3.7 x 2.1 aluzinc slatted horizontal pattern non standard size no motor charcoal
in Cape Town
Our garage door suddenly stop working doesn't want to roll up now we need open it up by hand
in Plumstead, Cape Town
The gate is a ET nice drive 300 plus beams Circuit board has been removed. Dead due to gecko inhabitants on circuit board. Need replacement installed and 4 remotes programmed. Thanks Sarah
in Claremont, Cape Town
I want to replace my std.double size garage door must be strong (alu or aluzinc) 2 Top Hats per panel (very exposed) white, with rubber seal at bottom
in Camps Bay, Cape Town
>