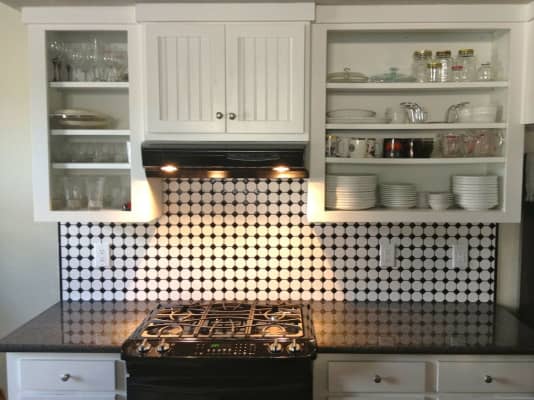 Find, compare, and hire
Get
3 free quotes
From
vetted Kitchen Cupboards & Units Pros near you
With

excellent reviews - 4.8 ★ average



Let's get you a few quotes from
Kitchen Cupboards & Units Pros in Umhlanga
Kitchen Cupboards & Units Pros in Umhlanga
Get 3 free quotes from vetted professionals rated an average of 4.8★
What best describes your cabinet project?
Are you a service provider? Click
here
The Kandua Pledge
Background Checked
Look out for the badge at the top of each kitchen cupboards & units pro's profile.
Vetted
Kitchen Cupboards & Units Pros on Kandua are all qualified. Ensuring the highest standard of work, we double check references of previous work.
Reviewed
Each service provider is reviewed by people in your community. Our kitchen cupboards & units pros hold 4.5 stars on average.
Learn how we vet our pros for quality…
Get free quotes in 60 seconds
What best describes your cabinet project?
Are you a service provider? Click
here
Narrow your search
Find kitchen cupboards & units in the eThekwini area:
Other kitchen cupboards & units requests on Kandua
<
Rebuild pagoda, repair cupboards, rebuild storage shed, fit carpet skirting
in Norwood, Johannesburg
Require construction of a dog kennel. Dimensions - 100cm (W) x 90cm (Depth) x 70cm High (pictures of style will be provided)
in Illovo, Sandton
I'm try to have 2 drawers make for an existing unit and customize them abit
in Sunninghill, Sandton
two opposite sides measure 285cm each another two opposite sides measure 360cm each, with one side having an open space of 240cm in the middle and each side of it measuring 60cm and the opposite side having a door measuring 93cm in length, a window measuring 93cm and the space between window and door = 45cm, between window and corner=84cm, space between door and the other corner=41cm. i also want an island
in Spruitview, Katlehong
WOULD LIKE TO ADD CUPBOARDS TO THE KITCHEN AND POSSIBLY BUILD A FEW OTHER ONES FOR THE PASSAGE AND BEDROOM
in Alberton
I need to respray existing maple wood closets doors in a dressing room. will send details once I have spoken to contractor. thank you
in Hyde Park, Sandton
I have my dads' old cupboard in a house that is being leased which needs refurbish. The contractor who can attend will be appointed to replace the kitchen shelves when the tenants vacate should that be a recommended option. We would however prefer for sentimental reasons for these units to be refurbished. Many thanks for considering this job.
in Sparks, Durban
Armoire with space for computer behind door shelves below & above for books Light wood finish Approx size 1800H 1000 W 400 depth
in Salt Rock, KwaDukuza
To remove and fit a kitchen double door but need to fit a doggy trap door on the bottom half of the door
in Meyersdal, Alberton
I need a walk in cupboard installed in my bathroom in place where the tub used to be. The tub has been removed and surrounding tiles, so the base needs to be plastered and small portion of wall painted. I have purchased the boards. Previous carpenter has done the measurements but extremely unreliable. Other than that I will not be supplying any tools or materials. I will require a quote please.
in Johannesburg
Rebuild pagoda, repair cupboards, rebuild storage shed, fit carpet skirting
in Norwood, Johannesburg
Require construction of a dog kennel. Dimensions - 100cm (W) x 90cm (Depth) x 70cm High (pictures of style will be provided)
in Illovo, Sandton
I'm try to have 2 drawers make for an existing unit and customize them abit
in Sunninghill, Sandton
two opposite sides measure 285cm each another two opposite sides measure 360cm each, with one side having an open space of 240cm in the middle and each side of it measuring 60cm and the opposite side having a door measuring 93cm in length, a window measuring 93cm and the space between window and door = 45cm, between window and corner=84cm, space between door and the other corner=41cm. i also want an island
in Spruitview, Katlehong
WOULD LIKE TO ADD CUPBOARDS TO THE KITCHEN AND POSSIBLY BUILD A FEW OTHER ONES FOR THE PASSAGE AND BEDROOM
in Alberton
I need to respray existing maple wood closets doors in a dressing room. will send details once I have spoken to contractor. thank you
in Hyde Park, Sandton
>