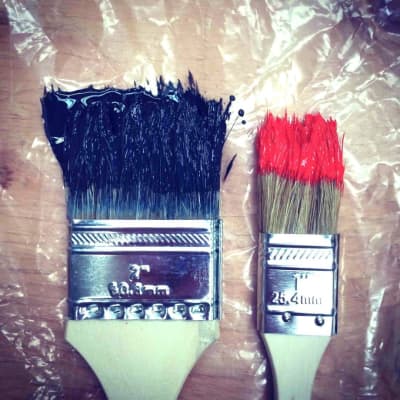 Find, compare, and hire
Get
3 free quotes
From
vetted Painters near you
With

excellent reviews - 4.8 ★ average



Let's get you a few quotes from
Painters in Umhlanga
Painters in Umhlanga
Get 3 free quotes from vetted professionals rated an average of 4.8★
What kind of painting do you need done?
Are you a service provider? Click
here
The Kandua Pledge
Background Checked
Look out for the badge at the top of each painter's profile.
Vetted
Painters on Kandua are all qualified. Ensuring the highest standard of work, we double check references of previous work.
Reviewed
Each service provider is reviewed by people in your community. Our painters hold 4.5 stars on average.
Learn how we vet our pros for quality…
Get free quotes in 60 seconds
What kind of painting do you need done?
Are you a service provider? Click
here
Your Home with Expert Painters in Umhlanga (4319): Adding Color and Life to Your Space
When the walls of your home start to feel outdated or worn, nothing rejuvenates them like a fresh layer of paint. Opting for a professional painter, especially in Umhlanga, South Africa, can mean the difference between a mediocre job and a masterpiece.
Why Choose a Professional Painter?
While it might be tempting to pick up a brush and begin a DIY project, the benefits of using a professional painter are extensive:
Quality Workmanship: Expert painters ensure every brush stroke is even, every corner sharp, and the overall finish is impeccable, adding to your home's charm.
Colour Expertise: Professionals guide you through the long list of colour choices, recommending the best matches for your living spaces.
Efficiency: Painting is an art and a science for expert painters. They have mastered the balance of delivering a perfect finish while ensuring the project is done promptly, respecting your home life.
Common Types of Painting Services
Professional painters in Umhlanga offer a suite of services tailored to your needs:
Interior Painting: Whether it's your cosy bedroom or the bustling kitchen, expert painters breathe life into your internal spaces, making them a reflection of your aspirations.
Exterior Painting: More than just visual appeal, a well-done exterior painting safeguards your home from weather vagaries. From façades to fences, professionals ensure every inch is covered to perfection.
Cabinet Refinishing: Giving your cabinets a refresh can modernise your kitchen or bathroom. Painters can revitalise them, blending them seamlessly with your interiors.
Decorative Painting: Professional painters can curate bespoke finishes, be it intriguing textures, grand murals or elegant accent walls.
Ways a Painter Can Assist You Beyond the painting
Professional painter's involvement is comprehensive:
Surface Preparation: It's all in the prep work! Professionals dedicate time to ensuring surfaces are pristine - through sanding, filling, and priming - setting the stage for the final act.
Quality Materials: Not all paints are equal. A painter in Umhlanga knows the best products for the job, ensuring the result is both striking and enduring.
Cleanup and Final Touches: The magic isn't over when the last coat dries. Professionals take pride in leaving a space tidier than they found it, ensuring you step back into a home, not a worksite.
In the heart of Umhlanga, expert painting services are avaialble in communities such as:
Umgeni Park
Glenashley
Somerset Park
Sunningdale
Prestondale
The Benefits of Hiring a Professional Painter
While the thrill of a DIY paint job can be tempting, there's a difference between painting and painting with precision. Their meticulous approach, combined with a deep understanding of materials and surfaces, makes them invaluable for those on the lookout for the best results.
For homeowners looking for reliable painters, platforms like Kandua connect you with professionals whose craft can turn your vision into reality.
A painter's expertise, combined with their commitment to perfection, ensures that every wall, every room, and every exterior is a testament to quality and beauty. Investing in their skills is not just about painting walls; it's about creating experiences and defining homes.
Frequently Asked Questions
What services do painters in Umhlanga offer?

Painters in Umhlanga offer a range of services, including interior and exterior painting, cabinet refinishing, decorative painting, and color consulting.
---
How do I know if I need to hire a painter?

If you're looking to refresh your home's appearance , change colours, or enhance curb appeal, hiring a painter is a great idea. They can also assist with repairs and touch-ups.
---
Can painters help with color selection?

Yes, many painters offer colour consulting services to help you choose the right shades that match your style and space.
---
How much does hiring a painter in Umhlanga usually cost?

The cost of hiring a painter depends on factors like the scope of work, the size of the area to be painted, the type of paint, and the complexity of the project. Getting a quote from painters is advisable.
---
Do painters provide their own paint and materials?

Painters typically provide their own equipment, including brushes, rollers, and drop cloths. Some painters also provide the paint, but you can discuss this during the hiring process.
---
How long does a painting project usually take to complete?

The timeline varies based on the size and complexity of the project. Painters can provide estimated completion times during the consultation.
---
Do I need to move furniture before the painters start?

It's advisable to move furniture away from walls and clear the area to be painted before the painters arrive. Many painters offer assistance with light furniture moving.
---
Can painters work around my schedule?

Yes, painters often work to accommodate your schedule and preferences, including weekends and after-hours, to minimise disruptions.
---
How can I ensure the quality of the paint used by the painter?

Reputable painters use high-quality paints from trusted brands that offer durability and long-lasting results. You can discuss paint options with the painter.
---
Is there a warranty for the painting work done by professionals?

Many professional painters offer warranties for their work, ensuring that any issues arising from their workmanship will be addressed within a specified period. It's a good idea to ask about warranties before hiring a painter.
---
Find painter in the eThekwini area:
Other painter requests on Kandua
<
Standard Manhattan Mews apartment. The entire place is 55m2, there are some BICs in the kitchen and the bedroom.
in Umhlanga, Durban
Scaffolding will be needed. 15 Apartments 27 Newlands Drive Umhlanga Rocks
in Umhlanga Rocks, Umhlanga
Exterior walls are 384sqm. Perimeter wall is 208sqm. House exterior needs to be skimmed for smooth texture. Walls have very thin layer of white primer on. Photo's available.
in Springfield, Durban
>