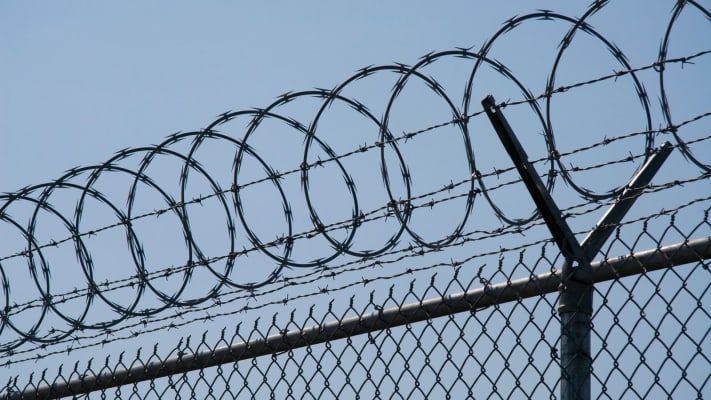 Find, compare, and hire
Get
3 free quotes
From
vetted Razor Wire Fencing Pros near you
With

excellent reviews - 4.8 ★ average



Let's get you a few quotes from
Razor Wire Fencing Pros in Johannesburg
Razor Wire Fencing Pros in Johannesburg
Get 3 free quotes from vetted professionals rated an average of 4.8★
Which suburb are you based in?
Are you a service provider? Click
here
The Kandua Pledge
Background Checked
Look out for the badge at the top of each razor wire fencing pro's profile.
Vetted
Razor Wire Fencing Pros on Kandua are all qualified. Ensuring the highest standard of work, we double check references of previous work.
Reviewed
Each service provider is reviewed by people in your community. Our razor wire fencing pros hold 4.5 stars on average.
Learn how we vet our pros for quality…
Get free quotes in 60 seconds
What kind of fencing service do you need?
Are you a service provider? Click
here
What's the difference between razor and barbed wire?
Razor wiring has edges that are shockingly sharp and can grab onto clothes or even rip through flesh. It is a significant climbing deterrent on top of walls or fences.
Barbed wiring can scratch quite badly, but is not as threatening as razor wire.
Razor wire is more durable and is a greater deterrent.
Razor wire fence types
Different types of razor wiring fencing are created through variances in the raw material, the shape, the structure and the coil type.
You can usually choose between galvanised, PVC coated and stainless steel for the raw material. Stainless steel has reduced rust corrosion compared to galvanised steel, but PVC coated wire mesh fencing has the most resistance to moisture.
The shape and size of the razor barbs typically range from 10mm-66mm.
Structures for razor wire fencing include straight razors, spiral coils, concertina coils, flat wrapped and welded mesh panels.
Other razor wire fencing requests on Kandua
<
It is about 70-80 meters most of it is on palisade fencing some parts are on a wall
in Brixton, Johannesburg
Hi, we're looking for a professional who installs and repairs barbed wire fencing. We've replaced the barbed wire on our property (approx 20m) with an electric security fence, and now want to move the barbed wire to another, unsecured area.
in Auckland Park, Johannesburg
We would like to install a 1.8m+ fence on a 4 ha plot, possibly with barbed wire on top. We would like something which will last for a while if affordable, and initally are looking at fencing perhaps around 500m of land. I don't quite have the exact perimeter though, and this is a guess from the top of my head. We would be interested in finding out about what fencing is available and worth doing. Additionally, we have a borehole near the perimeter, which we would want to secure with fencing, and if possible putting security doors too.
in Wheatlands AH, Randfontein
>