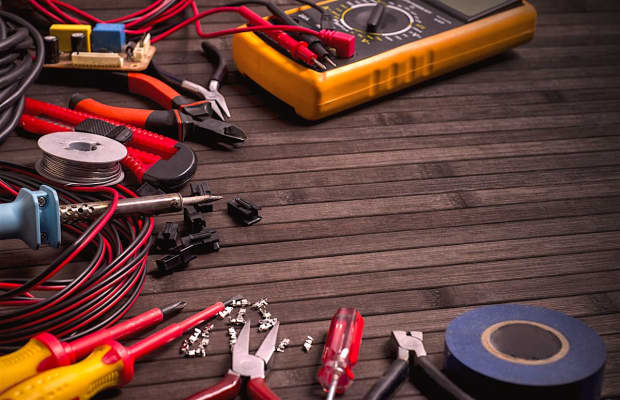 Find, compare, and hire
Get
3 free quotes
From
vetted Electricians near you
With

excellent reviews - 4.9 ★ average



Let's get you a few quotes from
Electricians in Roodepoort
Electricians in Roodepoort
Get 3 free quotes from vetted professionals rated an average of 4.9★
What type of electrical work do you need done?
Are you a service provider? Click
here
The Kandua Pledge
Background Checked
Look out for the badge at the top of each electrician's profile.
Vetted
Electricians on Kandua are all qualified. Ensuring the highest standard of work, we double check references of previous work.
Reviewed
Each service provider is reviewed by people in your community. Our electricians hold 4.5 stars on average.
Learn how we vet our pros for quality…
Get free quotes in 60 seconds
What type of electrical work do you need done?
Are you a service provider? Click
here
Narrow your search
Why Hiring Professional Electricians in Roodepoort is Essential for Your Home Electrical Needs (725)
When it comes to electrical work in your home, it's important to prioritise safety and quality. Hiring professional electricians in Roodepoort ensures that your electrical projects are performed with expertise and precision.
The Importance of Professional Electricians
Working with electricity can be a dangerous game, and it's important to contract a professional with specialised knowledge and skills to manage electrical installations, repairs, and maintenance. Here are the reasons why hiring professional electricians is crucial:
Safety: Professional electricians have the necessary training and experience to work safely with electricity.
Compliance with Regulations: Electrical work must stick to building codes and safety regulations.
Expertise and Knowledge: Professional electricians have extensive knowledge of electrical systems and components.
Common Types of Electrical Services
Professional electricians offer a diverse range of services to cater to your electrical needs. Here are the most typical types of electrical services available in Roodepoort, including areas such as, Weltevreden Park, Cosmo City, Ruimsig, Florida, Wilgeheuwel, Willowbrook, Honeydew Manor, Witpoortjie, Bergbron, Roodekrans, Constantia Kloof, Groblerpark:
Electrical Installations: Electricians can handle the installation of new electrical systems, including wiring, outlets, switches, circuit breakers, and lighting fixtures.
Electrical Repairs: Be it a faulty outlet, flickering lights, or a malfunctioning circuit, electricians can troubleshoot and repair various electrical problems in your home.
Electrical Maintenance: Regular maintenance ensures the proper functioning and longevity of your electrical system.
How Professional Electricians Can Help You
Professional electricians offer a range of services to meet your specific needs. Here are some of the ways they can help you:
Electrical Upgrades: If you're planning to upgrade your electrical system for additional appliances, install new lighting, or enhance energy efficiency, electricians can provide the necessary expertise and guidance.
Safety Inspections: Electricians can carry out comprehensive electrical safety inspections to identify potential hazards, outdated wiring, or overloaded circuits. This aids in preventing electrical accidents and ensures compliance with safety regulations.
Emergency Electrical Services: Electrical emergencies can strike at any time. Professional electricians are available to handle emergency repairs, restore power, and resolve electrical issues promptly.
When it comes to electrical work, it's vital to prioritise safety, expertise, and quality.
Frequently Asked Questions
What services do electricians in Roodepoort offer?

Electricians in Roodepoort offer a wide range of services, including electrical installations, repairs, maintenance, wiring upgrades, lighting installations, circuit troubleshooting, and more.
---
How much does it cost to hire an electrician in Roodepoort?

The cost of hiring an electrician in Roodepoort can vary depending on the scope of the project, the complexity of the work, and other factors. It is best to obtain quotes from multiple electricians to compare prices and services.
---
How can I find a reliable electrician in Roodepoort?

You can find a reliable electrician in Roodepoort by using reputable online platforms like Kandua.com. These platforms connect you with vetted and verified electricians who have positive customer reviews and ratings.
---
Are electricians in Roodepoort licensed and certified?

Yes, reputable electricians in Roodepoort are licensed and certified. They have undergone proper training and education to ensure they meet industry standards and regulations.
---
Can electricians in Roodepoort handle both residential and commercial projects?

Yes, electricians in Roodepoort are equipped to handle both residential and commercial electrical projects. They have the knowledge and expertise to work in various settings.
---
Are electricians in Roodepoort available for emergency services?

Yes, many electricians in Roodepoort offer emergency services. They understand that electrical emergencies can happen at any time and provide prompt assistance to resolve electrical issues.
---
How long does it take for an electrician in Roodepoort to complete a project?

The duration of a project depends on its complexity and scope. A professional electrician in Roodepoort will provide an estimated timeline during the initial assessment of the project.
---
Do electricians in Roodepoort provide warranty for their services?

Yes, reputable electricians in Roodepoort often provide warranties for their services. It is important to discuss warranty details with the electrician before hiring them.
---
How can I schedule an appointment with an electrician in Roodepoort?

You can schedule an appointment with an electrician in Roodepoort by contacting them directly through their website, phone, or by using online platforms that connect customers with professionals like Kandua.com.
---
Other electrician requests on Kandua
<
Would like to add sport lights /downlight in two rooms patio and lounge. Would also require a plug in the patio area
in Roodepoort, Johannesburg
Install 2 x downlights, on existing light circuits. Replace extractor fan on same cuircuit(existing wire seems dead aso just to fan). Install 2 x new double wall mount plug points close to ceiling in cupboard. Mount enigizer outside. ( Mount weather proof power plug, cable already live and through wall) Mount enigizer against wall in enclosure provide. Disconnected from inside, cables pulled back outside and reconected to unit on floor atm.
in Roodepoort, Johannesburg
I am looking for a price quote on the installation of cooler lighting in my ceiling I am in a small flat which is has an open plan dinning and kichen and ounge area with two bedrooms and a passage.
in Roodepoort, Johannesburg
>