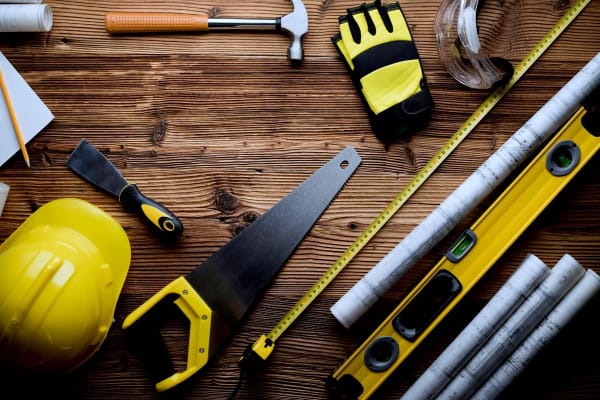 Find, compare, and hire
Get
3 free quotes
From
vetted Handymen near you
With

excellent reviews - 4.9 ★ average



Let's get you a few quotes from
Handymen in Roodepoort
Handymen in Roodepoort
Get 3 free quotes from vetted professionals rated an average of 4.9★
What kind of work do you need your handyman to perform?
Are you a service provider? Click
here
The Kandua Pledge
Background Checked
Look out for the badge at the top of each handyman's profile.
Vetted
Handymen on Kandua are all qualified. Ensuring the highest standard of work, we double check references of previous work.
Reviewed
Each service provider is reviewed by people in your community. Our handymen hold 4.5 stars on average.
Learn how we vet our pros for quality…
Get free quotes in 60 seconds
What kind of work do you need your handyman to perform?
Are you a service provider? Click
here
Unlocking the Power of a Handyman in Roodepoort (1724): Your Home's Best Friend
A handyman can provide a variety of services that make home maintenance less of a headache and daily life at home more convenient. With everyone's busy schedules in Roodepoort, having a trustworthy handyman close by is like having a loyal friend for your home.
Common Types of Handyman Work
General Repairs: Handymen are good at fixing common household issues. Whether it's a leaky tap, a noisy door, or a broken electrical socket, they can fix it quickly.
Painting and Decorating: Handymen can make your home look new with a fresh coat of paint. They can do small touch-ups or paint entire rooms to give your home a fresh look.
Carpentry: Need some custom shelves, furniture assembled, or a new door installed? A handyman can do all these carpentry tasks and more to make your home better.
Plumbing and Electrical: Even though they aren't a replacement for a plumber or electrician, handymen can fix small plumbing or electrical issues like leaks, change fixtures, or add new outlets.
Home Maintenance: Regular upkeep like cleaning gutters, fixing the roof, and other general maintenance can prevent big problems later. Handymen can help with these tasks to keep your home looking great.
Why Hire a Professional Handyman in Roodepoort?
Versatility: Handymen are skilled to do a variety of jobs and can do the work of many experts.
Time and Convenience: They can complete projects quickly and correctly, saving you time and effort.
Cost-effective: Hiring a handyman can be cheaper than hiring specialised contractors. You only pay for the skills and services you need.
Safety: Some home repairs can be risky. Handymen know how to do these jobs safely to avoid accidents.
Quality Workmanship: Good handymen take pride in their work, making sure the job is done well to make your home look and work better.
These services are available in the following areas Weltevreden Park, Cosmo City, Ruimsig, Florida, Wilgeheuwel, Willowbrook, Honeydew Manor, Witpoortjie, Bergbron, Roodekrans, Constantia Kloof, Groblerpark.
Frequently Asked Questions
What services does a handyman in Roodepoort offer?

A handyman in Roodepoort provides a wide range of services, including general repairs, painting, carpentry, plumbing, electrical work, and home maintenance tasks.
---
How much does it cost to hire a handyman in Roodepoort?

Handyman rates vary depending on the complexity of the task and the handyman's experience. On average, you can expect to pay between R300 and R800 per hour.
---
Do I need to provide tools and materials for the handyman?

Most handymen come equipped with their tools and basic materials. However, it's a good idea to discuss this with the handyman before the job to ensure you're on the same page.
---
Can a handyman handle larger home improvement projects in Roodepoort?

While link text ">handymen are versatile, they may not be suitable for major renovations. It's best to hire specialised contractors for extensive projects.
---
Do handymen in Roodepoort provide emergency services?

Some handymen offer emergency services, but availability may vary. It's advisable to inquire with your local handyman about their emergency response.
---
Are handymen licensed and insured in Roodepoort?

Licensing requirements may vary, but reputable handymen typically have insurance to protect you and your property in case of accidents or damage.
---
What is the typical response time for a handyman in Roodepoort?

Response times can vary, but many handymen strive to respond to inquiries and schedule appointments within a few days.
---
Can a handyman provide a written estimate for the job in Roodepoort?

Yes, a reputable handyman should be able to provide a written estimate outlining the scope of work, materials, and labor costs before starting the job.
---
Other handyman requests on Kandua
<
We require someone to manufacture curtains, must have sewing experience
in Roodepoort, Johannesburg
Door frames, handles and replace door, bathroom fixtures, waterproof painting outside sliding doors, fit new toilet seats
in Roodepoort, Johannesburg
Tiles on roof was removed (9 tiles) need to replace urgently due to rain.
in Roodepoort, Johannesburg
>