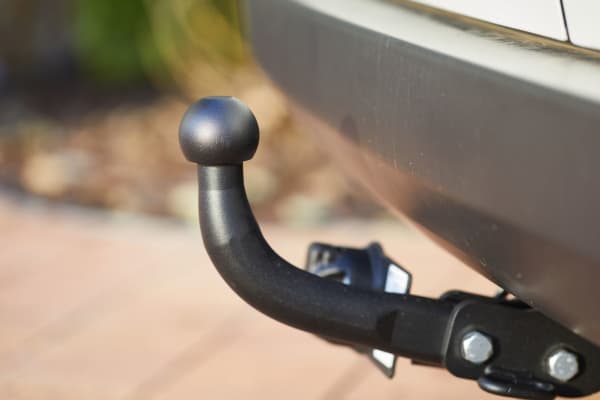 Find, compare, and hire
Get
3 free quotes
From
vetted Tow Bar Installation Pros near you
With

excellent reviews - 4.8 ★ average



Let's get you a few quotes from
Tow Bar Installation Pros in Umhlanga
Tow Bar Installation Pros in Umhlanga
Get 3 free quotes from vetted professionals rated an average of 4.8★
What towbar service do you need?
Are you a service provider? Click
here
The Kandua Pledge
Background Checked
Look out for the badge at the top of each tow bar installation pro's profile.
Vetted
Tow Bar Installation Pros on Kandua are all qualified. Ensuring the highest standard of work, we double check references of previous work.
Reviewed
Each service provider is reviewed by people in your community. Our tow bar installation pros hold 4.5 stars on average.
Learn how we vet our pros for quality…
Narrow your search
Why should you install a tow bar?
A tow bar installation is a great add-on to your vehicle. A tow bar fitment provides you with a wide range of benefits, from being able to tow a trailer for extra luggage space when going on holiday, to towing your caravan or boat.
Generally, new vehicles aren't fitted with a towbar but it can be purchased as an additional add-on, and installed by a professional.
What type of tow bar installation is right for you?
This is a two-part question. First, you will need to understand the type of tow bar fitment you require for your car. Then, the type of towing you want to do.
The type of tow bar you require will be determined by the weight of your vehicle: Light weight (1200kg - 1600kg), Medium weight (1600kg - 2000kg), or Heavy weight (2000kg+)
Then there are different types of tow bars, depending on the kind of load you want to tow:
Standard tow bars - used to fit bicycle racks on or pull trailers and caravans.
Detachable tow bars - perfect for the occasional camper or the odd holiday where you take a trailer or bikes along. They tend to be more aesthetically pleasing than the standard tow bar.
Step tow bars - used mainly for non-commercial use on utility vehicles to be used as a step, towing purposes or even protection to the bumper.
Truck Towbars - heavy-duty tow bars that are designed to pull very heavy loads.
Find tow bar installation in the eThekwini area:
Other tow bar installation requests on Kandua
<
The aircon is on inside the car but the clutch is not turning the pipes are low on gas
in Phoenix, Durban
Need diagnosis done.battery getting flat everyday.need to find the fault
in Phoenix, Durban
Just drove back from holiday and breaks don't feel good as had to pump breaks to slow down
in Park Hill, Durban
Stardard polo vivo 2010 bumper that needs only installation. I have the bumper
in Vanderbijlpark, Emfuleni
I want to change the accelerator for my car (Opel hatchback 2016 model)
in Southgate, Johannesburg
Allready did diagnostics... Need to confirm if coil pack in 2nd cylinder needs to be repalced
in Umhlanga, Durban
Excessive smoking when starting vehicle (2.2 Ford ranger 2019, 102500km) and oil coming out of exhaust when starting
in Umhlanga, Durban
I need services on my Audi A5 2.0 Multi-tronic 2012 sportsback. How much should I save for this project?
in Umhlanga, Durban
Car just cut while driving. Changed diesel filter, still nothing, turns over very well. Diesel coming through to filter.
in Umhlanga Rocks, Umhlanga
12 square meters, UV - 30% sliding doors, easy access flexible time line, Budget - 150 Rands per square - supply and install
in Red Hill, Durban
The aircon is on inside the car but the clutch is not turning the pipes are low on gas
in Phoenix, Durban
Need diagnosis done.battery getting flat everyday.need to find the fault
in Phoenix, Durban
Just drove back from holiday and breaks don't feel good as had to pump breaks to slow down
in Park Hill, Durban
Stardard polo vivo 2010 bumper that needs only installation. I have the bumper
in Vanderbijlpark, Emfuleni
I want to change the accelerator for my car (Opel hatchback 2016 model)
in Southgate, Johannesburg
Allready did diagnostics... Need to confirm if coil pack in 2nd cylinder needs to be repalced
in Umhlanga, Durban
>