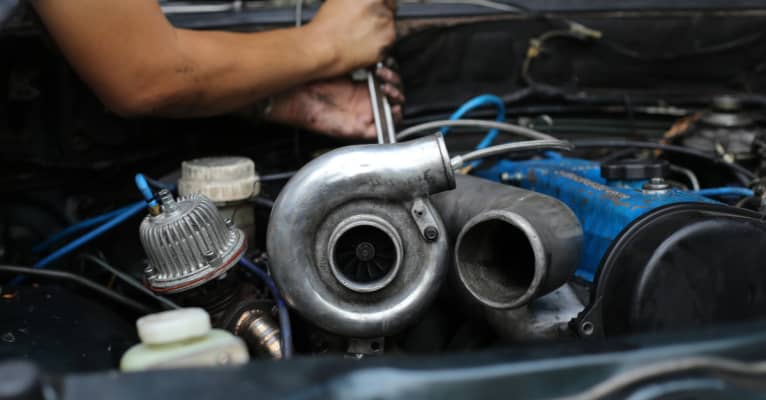 Find, compare, and hire
Get
3 free quotes
From
vetted Turbo Repairs Pros near you
With

excellent reviews - 4.8 ★ average



Let's get you a few quotes from
Turbo Repairs Pros in Umhlanga
Turbo Repairs Pros in Umhlanga
Get 3 free quotes from vetted professionals rated an average of 4.8★
What work needs to be done?
Are you a service provider? Click
here
The Kandua Pledge
Background Checked
Look out for the badge at the top of each turbo repairs pro's profile.
Vetted
Turbo Repairs Pros on Kandua are all qualified. Ensuring the highest standard of work, we double check references of previous work.
Reviewed
Each service provider is reviewed by people in your community. Our turbo repairs pros hold 4.5 stars on average.
Learn how we vet our pros for quality…
Narrow your search
Should you repair or replace your turbo?
Turbochargers enhance the performance of your car. However, you must watch out for some common problems with your turbocharger so that you can resolve them before making a choice to buy a new one or having it repaired.
Poor acceleration, lack of power, increased oil consumption and excessive exhaust smoke are all problems you should watch out for in your turbocharger.
With a proper assessment of the problem with your turbo, you can easily make up your mind whether to buy a new turbocharger or repair the one you have.
In most cases, a turbocharger can be repaired, unless the outer housings are damaged. It is imperative that you get a warranty in case the turbo fails again.
Why should you hire a Pro?
It is so important to use a professional when having your turbo repaired or replaced. A professional repair will be backed by a 12-month guarantee.
Balancing your turbo correctly is also critical in the proper functioning of it. If not done correctly you might need to replace your turbo sooner than expected.
A professional will examine individual parts such as the turbine-wheel-and shaft, the compressor wheel, bearings, bearing-housing, compressor housing, and turbine housing. This is important to find the reason why your turbo is faulty. The worn parts will be replaced and your turbocharger will be as good as new.
Find turbo repairs in the eThekwini area:
Other turbo repairs requests on Kandua
<
Mahindra Tuv300 2017. Dual Turbo faulty(pre-diagnosed)Looking to refurbish current or for a recently reconditioned turbo. Thanks
in Hillary, Durban
Hi I need full quote check of the car and what has to be fixed. I need to respray the car
in Ormonde, Johannesburg
I need services on my Audi A5 2.0 Multi-tronic 2012 sportsback. How much should I save for this project?
in Umhlanga, Durban
>