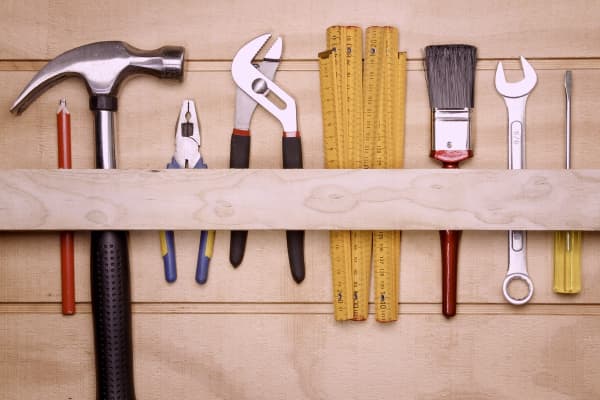 Find, compare, and hire
Get
3 free quotes
From
vetted Carpenters near you
With

excellent reviews - 4.8 ★ average



Let's get you a few quotes from
Carpenters in Phoenix
Carpenters in Phoenix
Get 3 free quotes from vetted professionals rated an average of 4.8★
What type of work do you need done
Are you a service provider? Click
here
The Kandua Pledge
Background Checked
Look out for the badge at the top of each carpenter's profile.
Vetted
Carpenters on Kandua are all qualified. Ensuring the highest standard of work, we double check references of previous work.
Reviewed
Each service provider is reviewed by people in your community. Our carpenters hold 4.5 stars on average.
Learn how we vet our pros for quality…
Get free quotes in 60 seconds
What type of work do you need done
Are you a service provider? Click
here
Narrow your search
Enhance Your Home with Expert Carpentry Services in Phoenix
Carpentry services are a wonderful way to improve your house if you're attempting to do so. Carpenters may make your house a warm and welcoming place by building unique furniture and repairing windows and doors. We will go over the advantages of hiring an experienced Carpenter in Phoenix as well as the many kinds of carpentry work that can be provided.
Why Hire a Professional Carpenter in Phoenix?
Professional carpenters have the knowledge and abilities necessary to produce high-quality work. To guarantee that your project is finished to the highest standards, they can give precise measurements, cuts, and finishes thanks to their knowledge and expertise.
Carpenters work fast and effectively, which helps you save time and hassle. They have the skills and knowledge necessary to do the job quickly and competently.
Cost-Effective: In the long run, hiring a skilled carpenter will save you money. They'll work using premium materials and have the know-how to guarantee that your project is finished right the first time, saving you money on any repairs or replacements in the future.
Types of Carpentry Work Commonly Available in Phoenix
Furniture made to order: Carpenters can make furniture to order to meet your unique needs and aesthetic choices. This includes everything from bookcases and wardrobes to tables and seats.
Carpenters are able to fix and replace doors and windows, ensuring that they work properly and offer the best security and insulation.
Decking and Pergolas: Carpenters can design and build decking and pergolas, which increase the value of your home and make a wonderful area to host parties.
Hiring a professional carpenter in Phoenix is an excellent way to improve both the look and function of your property. A carpenter can help you realise your ideas whether you need custom furniture, window and door repairs, or outdoor decking and pergolas. Your project will be finished to the highest standards thanks to their abilities, knowledge, and equipment. Why then wait? Start upgrading your home by contacting a carpenter right away.
A Guide to Find the Best Carpenter near you in Phoenix
Be open and specific about your requirements: The more information you provide, the easier it will be for Kandua to match you with up to 5 suitable contractors. Allowing you to compare quotes, offerings and pick the carpenter expert in Phoenix for you.
Share all the important details with your potential contractor: This will ensure the carpenter will understand what is expected and will be able to quote correctly and guide you with expert advice.
It's important to conduct a thorough check of a contractor's credentials: Before choosing them for your carpentry needs, take the time to review their profiles on Kandua, where you can find reviews from previous clients and view photos of their work.
Read the quote carefully: Make sure that each quote includes all the services you need at an agreed-upon price. If something is unclear or not included, ask for clarification before signing anything.
Cheaper may not be better: While it's essential to stay within your budget, it's equally important to not base your decision solely on price when selecting a contractor in Phoenix. It's wise to also consider their reputation for providing exceptional customer service and delivering high-quality workmanship.
By following these tips from Kandua, you can find a trustworthy carpenter in Phoenix who will meet your needs and exceed your expectations while helping you save money in the long run.
Find carpenter in the eThekwini area:
Other carpenter requests on Kandua
<
I have a built in cupboard that has been exposed to some leaking. I need a cost estimate urgently please to fix it.
in Phoenix, Durban
3X Standard interior Doors. I may need to change my front exterior door but not sure at he moment
in Mount Edgecombe, Durban
I'm looking at developing a soap box out of a sustainable material. Email me if you can help out.
in Mount Edgecombe, Durban
>