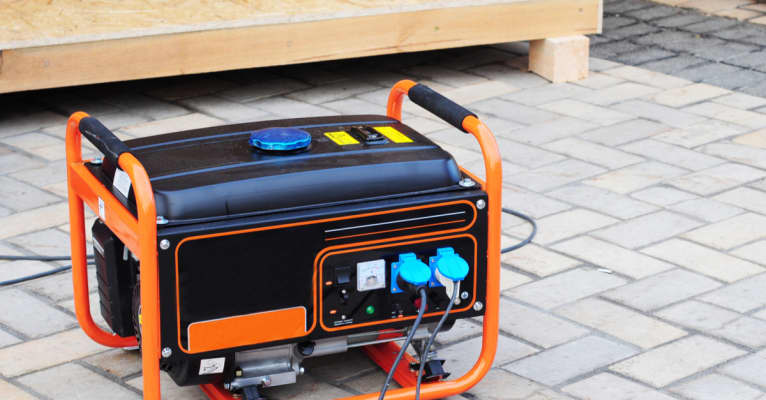 Find, compare, and hire
Get
3 free quotes
From
vetted Generators Pros near you
With

excellent reviews - 4.9 ★ average



Let's get you a few quotes from
Generators Pros in Johannesburg
Generators Pros in Johannesburg
Get 3 free quotes from vetted professionals rated an average of 4.9★
Which suburb are you based in?
Are you a service provider? Click
here
The Kandua Pledge
Background Checked
Look out for the badge at the top of each generators pro's profile.
Vetted
Generators Pros on Kandua are all qualified. Ensuring the highest standard of work, we double check references of previous work.
Reviewed
Each service provider is reviewed by people in your community. Our generators pros hold 4.5 stars on average.
Learn how we vet our pros for quality…
Get free quotes in 60 seconds
What type of generator service do you need?
Are you a service provider? Click
here
Getting a generator installed
Generators have become popular in South Africa for people who need to have uninterrupted power when there is a power failure or load shedding.
To ensure that the generator installation does not pose a risk to you or your family, it is essential to have it safely installed by a professional.
Generators can run on different fuel types, such as diesel, natural gas, petrol, or propane.
A backup generator is one that you have to turn on manually when there is a power outage whereas a standby generator is one that will automatically switch on when a power failure is detected.
The generator can be installed to power only certain parts of the house, or certain devices or to power the entire home. This will affect the size and type of generator you need.
Maintaining your generator
Once your generator is installed, regular maintenance is crucial to ensure it will be there for you when you need it.
Consider scheduling an annual generator oil service, or for every 50-200 hours of operation.
Clean out all unused fuel from your generator when you turn it off, including in the fuel lines.
Store the generator in a cool dry place to prevent rusting and purchase a generator tent, cover or shed to protect your portable generator from the elements.
Other generators requests on Kandua
<
Replacement of pool timer in pool DB. I have purchased one but need it installed.
in Melrose, Johannesburg
Need 3 pole main breaker in board, 1 plug not earthed, on plug not working, 1 geyser needs bracing, some connections in roof need correction and pool DB needs connecting and mounting
in Sandton, Johannesburg
I need a light fitting to be replaced or repaired and new garden lights to be installed
in Johannesburg
The battery is flat, so gen won't start even when trying it manually by pulling the manual cable
in Johannesburg
rewind started and kit broke on genertaor require this urgently replared before 3 tommorow after noon, watsapp me
in Vrededorp, Johannesburg
The generator was working perfectly but when I tried to restart it almost seems as if one of the pistons has seized and the motor has immense difficulty in turning. It obviously will not start. The generator is a Ryobi 7.5kw motor and is only 2 years old
in Parkwood, Randburg
I have a generator to be installed at our offices. If you can send an assesor to view and give us a quote for installation please
in Lanseria Airport, City of Johannesburg NU
I have three light fightings connected to dimmer switches, which are causing bulbs to start flickering and/or burn out. I need them examined and likely repaired / replaced.
in Johannesburg
General electrical work. Most of the installation bis complete needs fittings to be completed
in Johannesburg
This is only for the lounge removing ceiling fan/light. Want to mount the lights alongside wall. Having sufficient lighting
in Parktown, Johannesburg
Replacement of pool timer in pool DB. I have purchased one but need it installed.
in Melrose, Johannesburg
Need 3 pole main breaker in board, 1 plug not earthed, on plug not working, 1 geyser needs bracing, some connections in roof need correction and pool DB needs connecting and mounting
in Sandton, Johannesburg
I need a light fitting to be replaced or repaired and new garden lights to be installed
in Johannesburg
The battery is flat, so gen won't start even when trying it manually by pulling the manual cable
in Johannesburg
rewind started and kit broke on genertaor require this urgently replared before 3 tommorow after noon, watsapp me
in Vrededorp, Johannesburg
The generator was working perfectly but when I tried to restart it almost seems as if one of the pistons has seized and the motor has immense difficulty in turning. It obviously will not start. The generator is a Ryobi 7.5kw motor and is only 2 years old
in Parkwood, Randburg
>